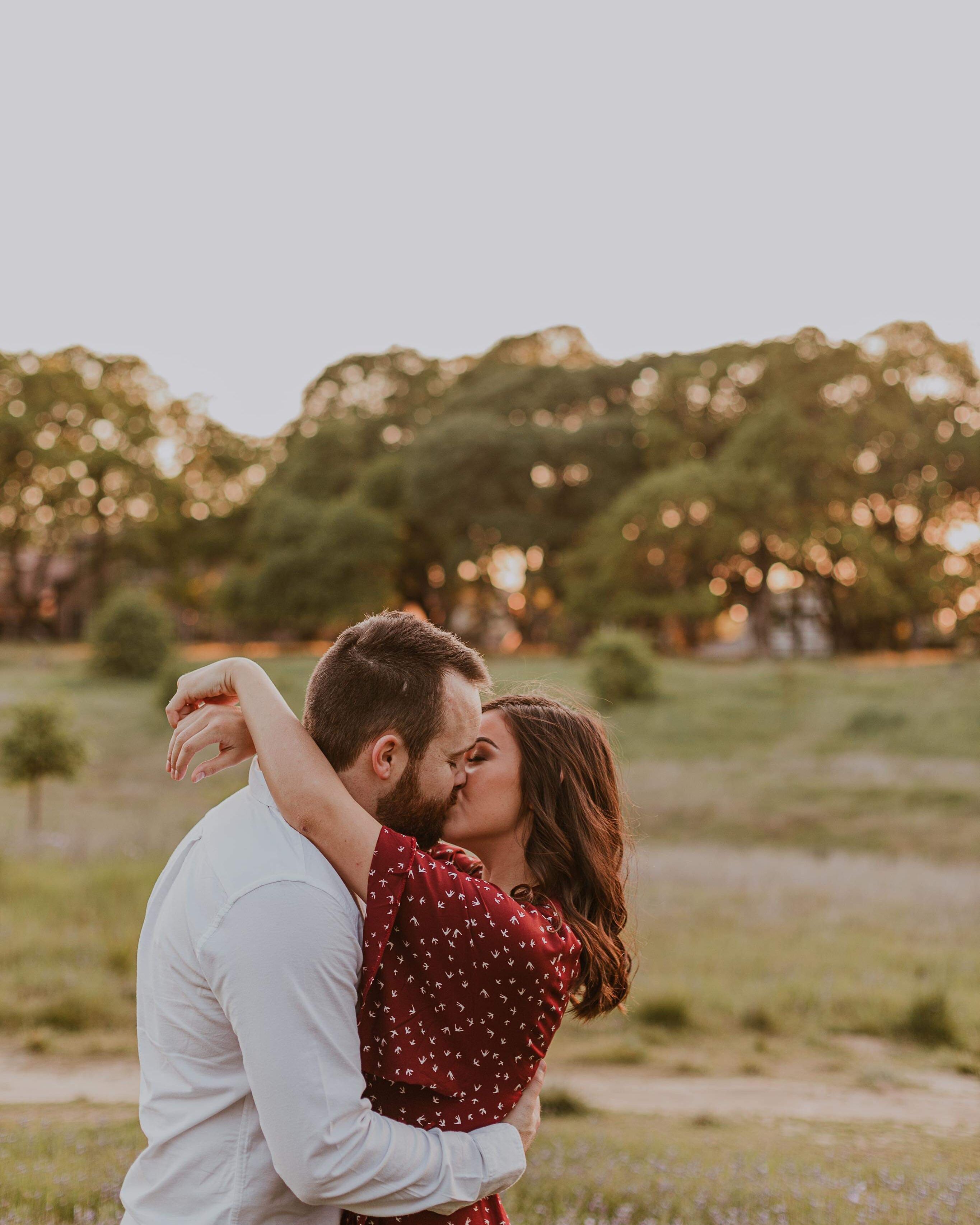 How We Met
We met when I took a pastor position at a local church and she was on our music team. After about a year of being friends, I had to chase her down!
How They Asked
It had to be epic for this girl. What I did was take her on a date day. Generally, that meant for us a bunch of fun dates that span the whole day. We had a paint day at Petroglyph scheduled with another couple as part of it. I had that couple call us and say they were sick, so we went alone. Petroglyph was our first ever date and, little did she know, it would be our last before engagement.
So we went for a hike, went to petroglyph then I had a buddy call and ask that I shut down his church I often helped with. I said we could swing by before dinner, as it would only take a few minutes. So after painting, we went and got some coffee then I said we will run by the church because our dinner reservation isn't for an hour anyway.
When we pulled up to the church I told her I would be right back and to stay in the car. I sprinted inside, told everyone to take their positions while I got changed into my suit.
Amber sat in the car as her best friend walked out toward her. She was shocked because her best friend lives in Washington now, I had flown her out. Amber immediately knew what was happening, but there was more. Her best friend pulled her out then read her a letter of encouragement and love that I asked her to write for Amber. She then handed her a rose (I brought a bunch the day before to the church). She then led her around the corner to where 3 more of her closest friends waited to read their letters to her.
In tears after hearing these, they led her inside the church where she saw her parents. Her parents then proceeded to read their letters and hand her the roses they held. Her father said, "you ready?" And they opened the doors to the sanctuary. I was standing there surrounded by flowers, pedals, and 500 lights. I bought 500 specifically as it was our 500th day of being together.
I gave her my speech then proposed. After that, we left immediately to a secret engagement party that I had coordinated at a local coffee shop and laughed the night away with friends.