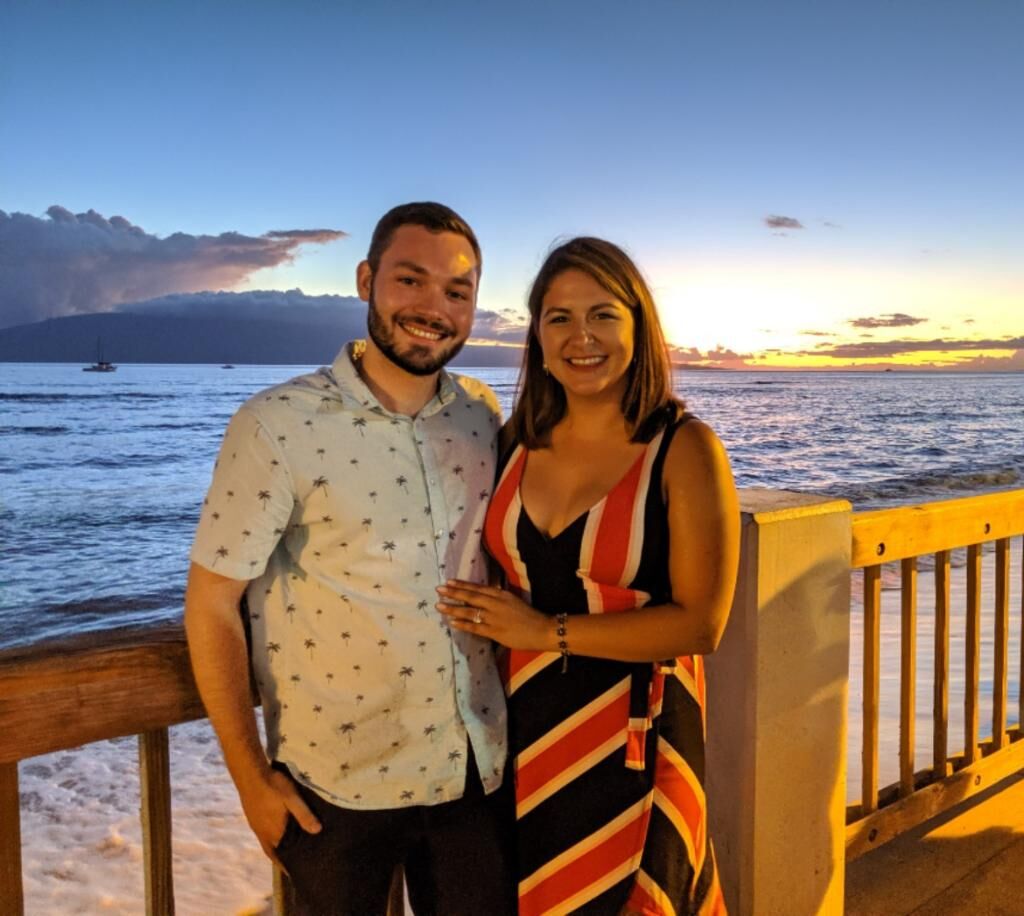 How We Met
We met at work and after months of friendship, I made the first move and asked him out to drinks. Our relationship quickly blossomed from there.
How They Asked
Chris tried to make it a surprise, but they were traveling to Hawaii together, so Stephanie had a hunch. So Chris decided to keep the ring on him and devised a proposal plan. Then scratched that because it was too obvious. Chris popped the question under the oldest Banyan Tree.
We could not be more excited to celebrate the next step in our journey with our loved ones!