How We Met
We met at work. Jon was doing his internship as a technical writer and I was his connections coach. 5 months in, we started going for lunches and realized that we connected on a deeper level. It was instant chemistry and after the first date in 2014, the rest was history.
how they asked
We had just attended Jon's cousin's wedding in Los Angeles and was transiting to Bora Bora for our own getaway.
On the first day, we took the boat shuttle to the main island to see the town. The weather was rainy and cloudy for a few hours and Jon looked very unsettled. So, we headed back to the resort by the shuttle boat.
When we went back to our overwater villa to freshen up, I overheard him calling for the butler. I was in the washroom at the time. He was very excited and telling me the clouds had cleared and the sun was out. He remembered me telling him photos looked the most beautiful during sunset, so he used that reason to have us go out to take photos.
I didn't think too much about it, because when we travel, we take lots of photos, GoPro and drone videos, and eventually make vacation videos when we return back home to Canada. So here we are on the golf cart being driven to the main dock by the butler Masahiro Iemoto… and it just looks absolutely stunning outside.
We arrived at the dock, Jon went to set up the drone, our GoPro, and handed our camera to Masahiro to take a nice photo for our keepsake… but when we reached the end of the dock, I noticed Jon had set the drone to hover in the air facing us, while Masahiro was repeatedly snapping photos…and then he did it. Jon dropped down on one knee…and my heart stopped. He held my hands and started trembling and his face flushed red.
I heard every single phrase he said, but my legs felt inexistent and my mind soared. I ran to him hugged him and he lifted me in the air as I said YES.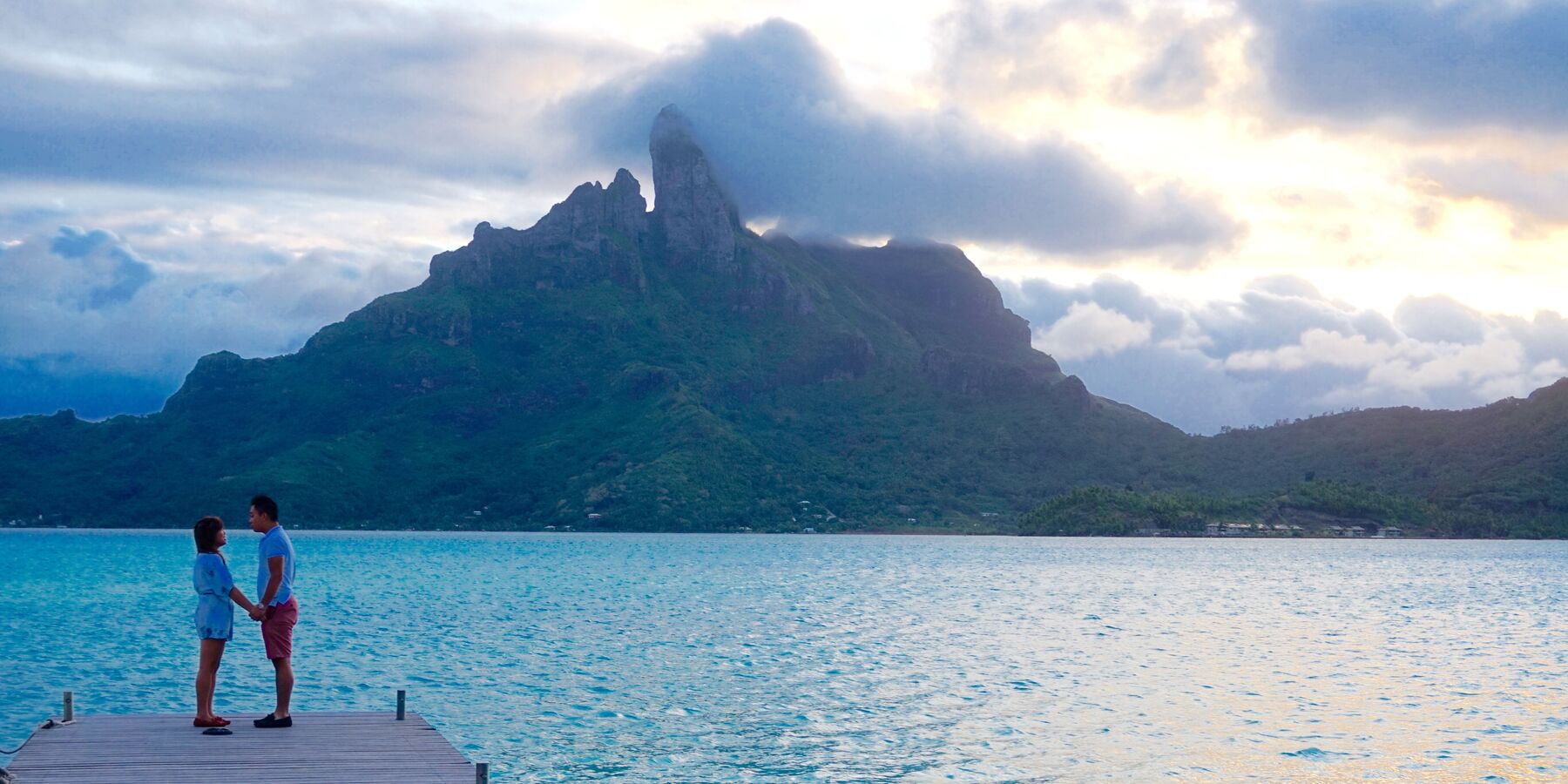 Then he put me back down because he forgot to put the ring on my finger. He was shaking while he tried to slide it on ring finger and struggled, so I finished it for him.
In that moment I felt like I was dreaming and the rest of that night I cried happy tears and smiled looking at him.