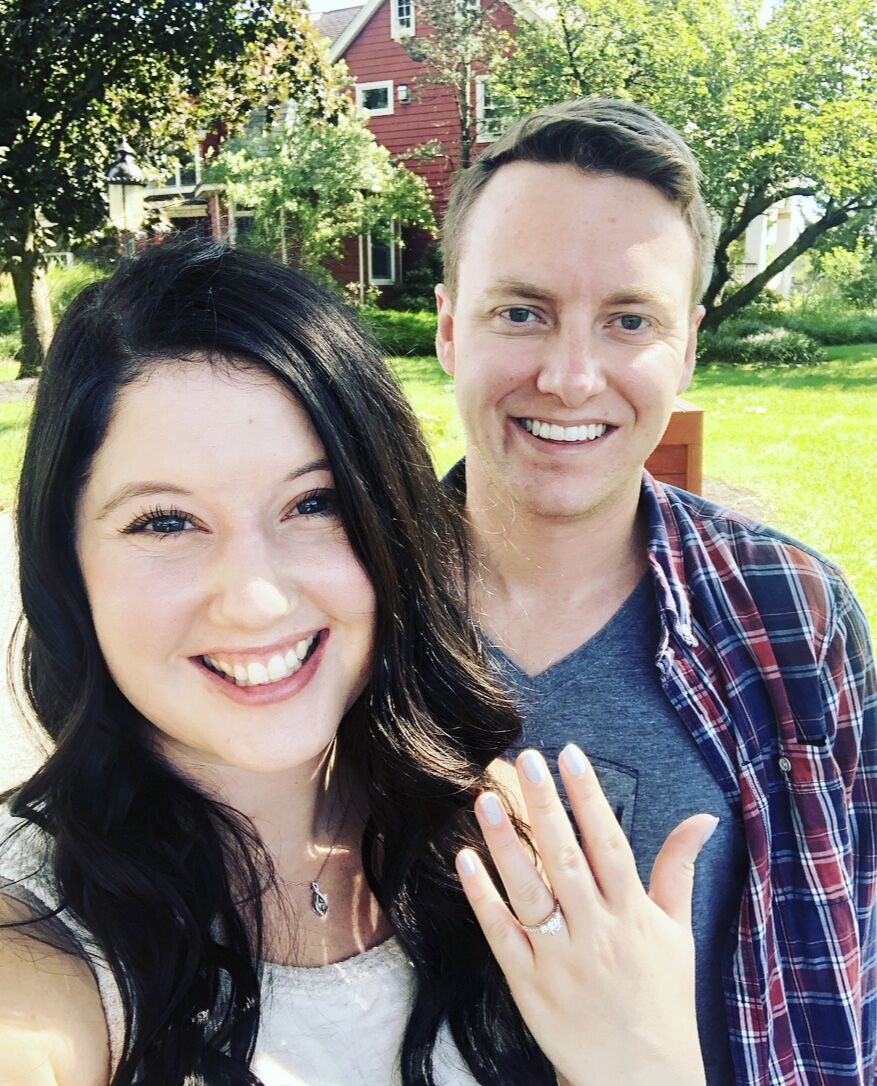 How We Met
Josh and I met in college in Montana where we both grew up! Our relationship began as a friendship. We were coworkers for a few years and it wasn't until graduate school that our relationship became romantic!
Josh asked me to be his girlfriend after celebrating Saint Patrick's day in Butte, Montana and ever since then our relationship has been made up of lots of laughter, teasing, exploring and lots of chips and salsa (our favorite)!
After graduate school, we decided to do distance for awhile. Josh moved to New Jersey for a full time job and I moved to Florida after accepting an internship offer at Walt Disney World! After my internship I was offered another internship with the Walt Disney Company in New York City and was able to move in with Josh! Ever since then we've enjoyed exploring our new home in the Tri State area!
How They Asked
We had planned a weekend at the Laurita Winery in New Egypt, NJ and booked a room at the Laurita Inn. Josh was planning to propose while walking through the vineyard at the winery but sadly, the whole weekend was impacted by heavy rains and the winery closed for the entire time that we were there. Josh couldn't wait any longer though and he creatively switched his plan. We spent the day shopping and having lunch and on the way back to the Inn the sun had come out. He pulled into a small lake/wildlife refuge and wanted to take a walk. He set up his phone and wanted to get some cute pictures to remember our weekend, little did I know he was taking a video and while I thought we were posing for a photo, he knelt down on one knee and asked me to spend forever with him!
People always say to marry your best friend, and I am so very excited to marry mine!