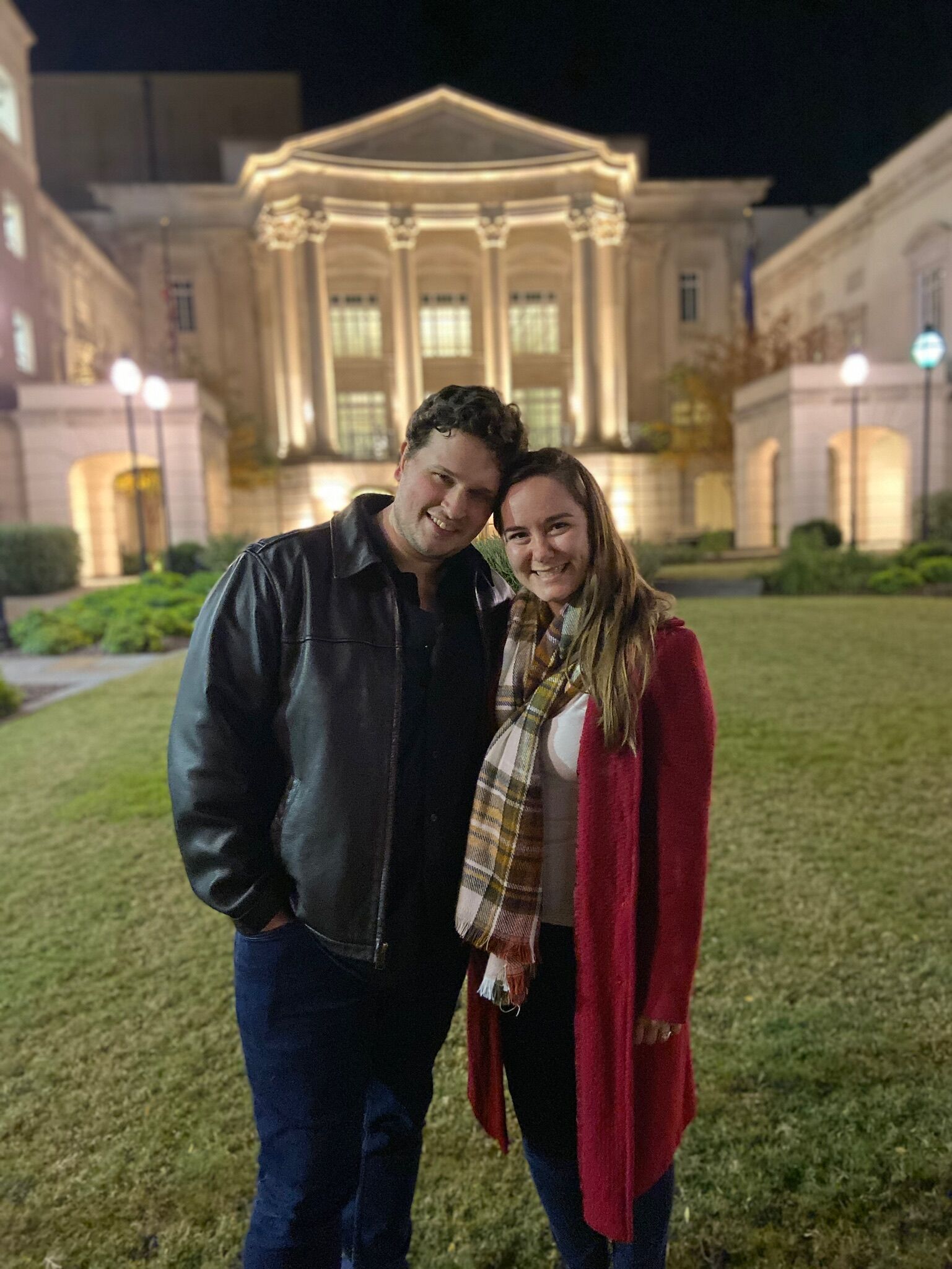 How We Met
We met in choir in high school, but our relationship got going the following school year when I sat behind Brad in Chemistry. We like to tell people we had "Chemistry together."
How They Asked
Brad proposed in my childhood backyard while playing an acoustic guitar.
We agreed to wait until we both finished school before getting married. That meant we waited a few years! We eloped on our 10 year dating anniversary.
In the midst of the Covid crisis, we decided to give ourselves and our families something to look forward to and plan a vow renewal for our 5 year married anniversary. We never celebrated our elopement with friends and family, so this will be the big deal wedding! The irony is that Brad is currently back in school at College of Charleston studying Opera.