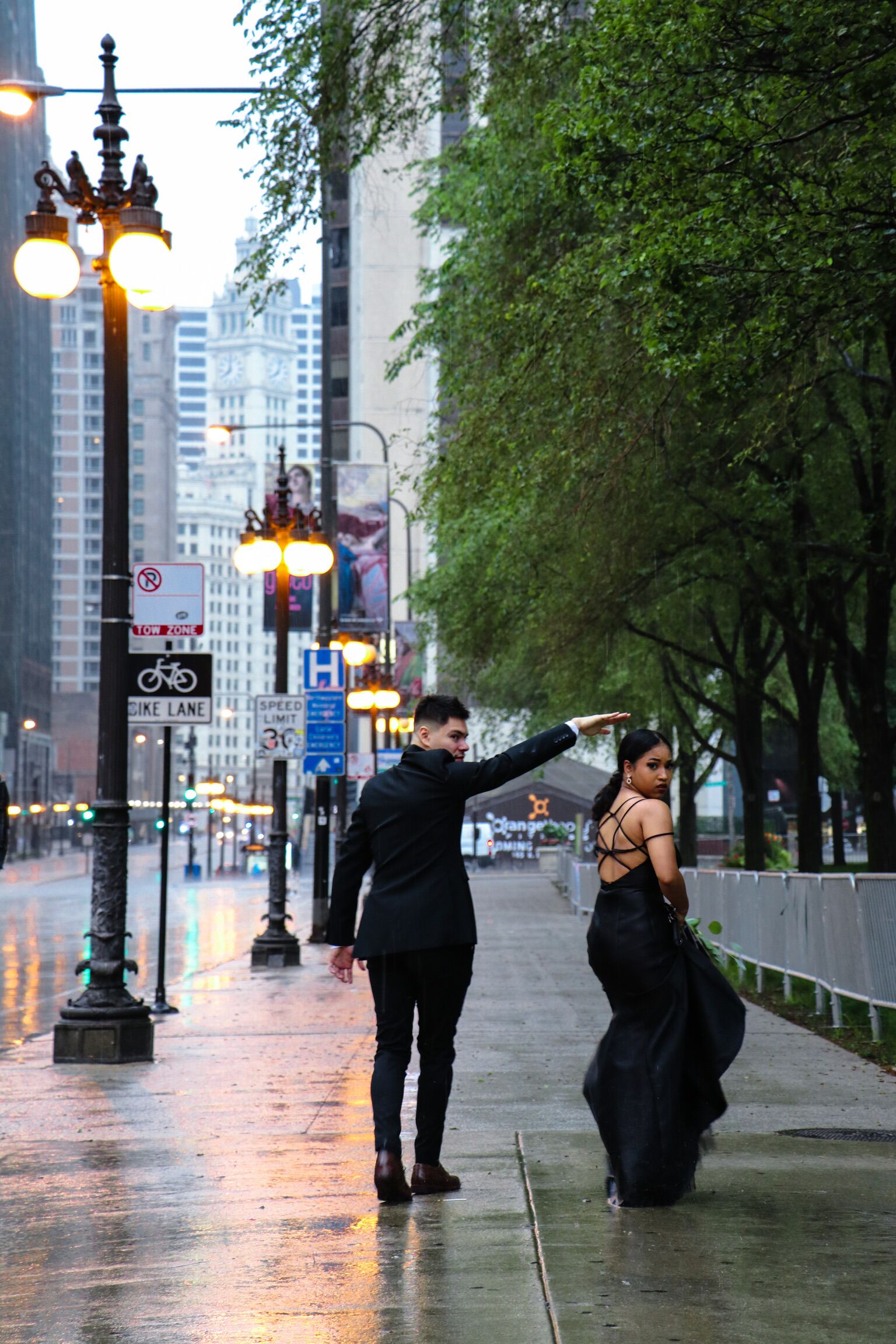 How We Met
Jaime and I met on the internet when I was just 14/15 (late 2014) years old. I was a very insecure teenager who found solace in making friends on the internet. I know that probably sounds scary but it's true. To me, people on the internet were less judgemental, I could be as confident as I wanted because in real life I wasn't the most extroverted. I met Jaime through the early days of Instagram and we instantly became friends who tried to date when we connected. However, he was a year and a half older than me but had skipped a grade so he was about to be on his way to college and I still had 2 years to go in high school. We remained friends but parted ways and watched each other grow for 5 years. In those 5 years, we witnessed each other break down, experience other relationships and live life the way life was supposed to go for us. He was the butterfly I set free, yet I had no idea he would come back. I went through 3 abusive relationships, a miscarriage and was diagnosed with BPD in those 5 years. I went to college on the 4th year where I lived in a dorm and developed a bad drug abuse problem due to my current boyfriend's abuse. I was in such a dark place and I had lost all the confidence I had gained in my last two years of high school. Then one day Jaime messaged me- ironically I was messaging him as he was typing. There's these little bubbles that pop up when someones typing and I guess while my bubbles showed up he noticed it because he was already in the chat. We instantly laughed at how we were both just about to message each other and then it followed with "I'm so sorry". And from there we reconnected and videochatted everyday- not even letting the nights go by without each other. I finally took a risk and told him I wanted to meet him in Houston (Im from northwest Indiana). He paid for my plane ticket and everything. My parents were freaking out despite me being 19- but after talking to him and his family on the phone, they let me go. And after we met, it was history. We were inseparable and still are. He helped me with my drug abuse, I helped him live life to the fullest. A year later I moved to Texas, and 5 months later he proposed to me.
I know we are young being only 22 and 20, but I know I love him. He's my twin flame- we're more than inseparable- he's my butterfly that came back to me.
How They Asked
At a seafood restaurant! I know it's corny but the food was so bad so he said "guess I gotta make up for the bad plate" and proposed.