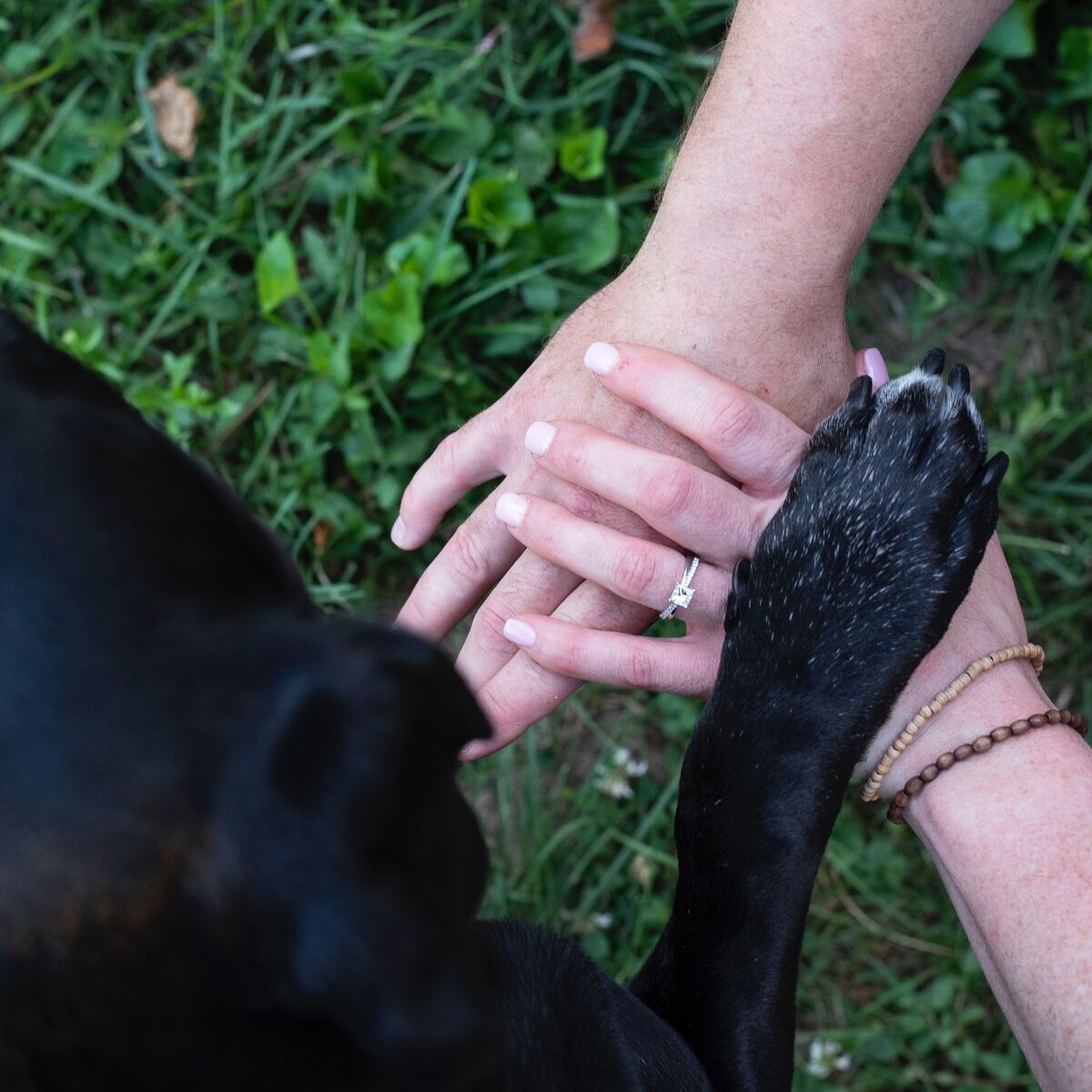 How We Met
On Match.com dating app – the good old-fashioned way. :)
How They Asked
This is a somewhat funny/tragic/freak accident story. Sean and I made plans with my parents and my sister to go to the beautiful Fingerlakes for a long weekend. I rented us an Air B&B on Canandaigua Lake. We had plans for every day of the mini vacation and were especially excited because this was my sister's first time to the Fingerlakes, and she is a huge wine-o.
One of the days that we were most excited for was driving to Seneca Lake to explore the wine trail (the largest wine trail of all the lakes) and also to visit Watkins Glen hiking trail. Sean, to my lack of knowledge had a surprise event planned to take place on this day as well, bless his heart.
Anyway, the morning of, as we were all getting ready for the day, I decided to pluck a few random unwanted hairs from my eyebrows. I've been plucking my eyebrows since about 9th grade so I am not sure what exactly happened on this particular day, of all days, but somehow I managed to, yes, poke myself in the eye with my tweezers. Between the pain and my googling the possibilities of the long term effects of doing something stupid like this, we made the decision to go to Urgent Care. Yep, spent about a good hour in the doctor's office, parents, sister and boyfriend waiting patiently in the waiting room. We made the decision to skip Watkins Glen, meaning, Sean's surprise event was…skipped (My family didn't even know the surprise event was happening here or you know they would have pushed for us to go to Watkins Glen, even if it was 9:00 at night and torrential downpour). Way to go, Nicole.
So, we continued with the rest of our plans of winery hopping because we were determined to get Jess her much anticipated wine trail experience at the Fingerlakes. It was a rough start to the day, but ended up being a blast. The only problem was, a little sparkly something remained in Sean's suitcase for the remainder of the trip. That deserves a big, WHOMP, WHOOOOOMP.
Fast forward to the drive home, after dropping our parents and sister off in Pottstown. Sean kept saying he really wanted to go back to hike at Watkins Glen because that was one of the plans we made that he wanted to do most. He suggested going the following weekend, just the two of us, and our dog, Jace. The normal person would think he is crazy for wanting to drive four hours just to go somewhere for one day, especially since we were just there a week prior, but this is Sean. If he wants to go somewhere, he doesn't care about the distance, he will go (and I actually really love this about him). So when he suggested this, I wasn't completely surprised by it.
The following Saturday, we woke up early and got ready to go (I decided to forego any eyebrow plucking this time around). I actually was really excited as we left, because it was sort of a spontaneous little day trip that we decided to do, and even better, the pup was along with us, ready and raring to go!
Once we got to Watkins Glen and started walking the trails, we realized we made a really good decision to come back to check it out because the trails and waterfalls were beautiful! However, the natural beauty around us became nothing compared to the moment I turned around, after taking a video of the scenery, to find Sean down on one knee, and Jace…well, Jace was down on the ground, on his back, with his legs spread open, thinking Sean was down on the ground to play with him.
Now, I believe a lot of women think about the day they may get engaged. Many women envision themselves, possibly out in nature somewhere (Check), in a long floral flowing dress blowing in the wind (Um, nope), their hair down with loose, pretty curls (Hm, no), and nails freshly manicured (Yea, no that was not the case). I was in an old flannel shirt and jeans with a hole in the knee that I believe may have been from middle school, hair back in a not cute, messy bun, and jacked up fingernails that I probably bit off from worrying about what could have happened to my eye that had just recently been stabbed.
But in that moment, none of that mattered, because I knew from this day forward, I was going to be with my best friend, forever. We were all in…me, Sean, and of course, Jace.