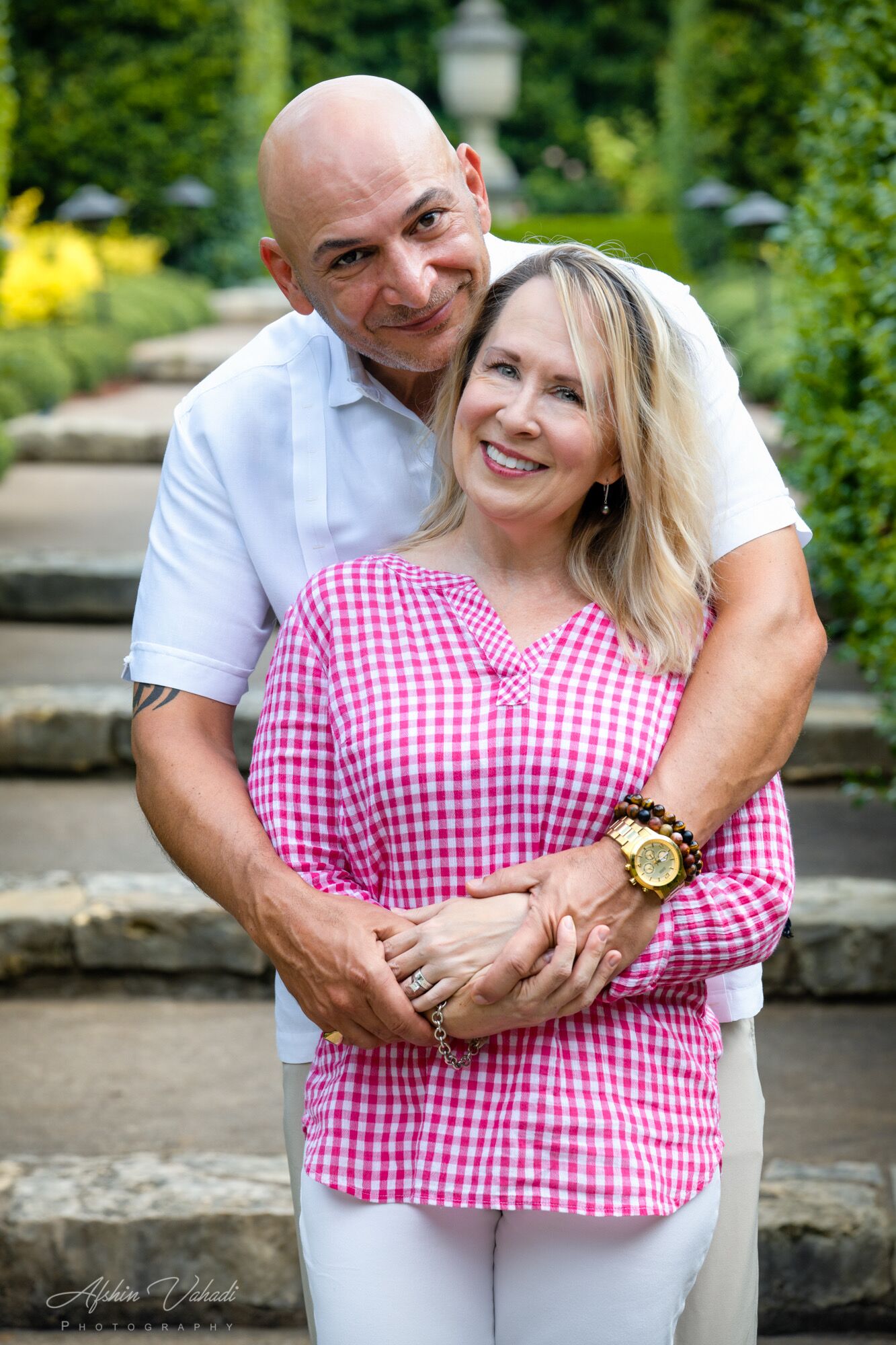 How We Met
We met at work.
How They Asked
It was a week before Valentine's Day last year that I devised my plan. You see, every year around this time Melis' parents (Donna and Penn Jones) rent a condo in Port Aransas, Texas for a month-long vacation.
One night we were talking to them and getting updates about all the big oil tankers crossing the port, one of their favorite pastimes. I told Donna that I needed a big favor, she said sure, anything.
I told her my golf friend, JD Garza, happened to be in Corpus Christi, as it's his hometown. He had a golf club that belongs to me and I needed it. I told Donna that I had arranged for with him to bring the club to them, so they could bring it when they returned.
I told her since Valentine's Day was coming in few days, I wanted to buy her and Penn lunch at the Black Marlin, a restaurant at the local golf club, where I played when I visited them last year. JD was to meet them, buy them lunch and give them the club on Friday.
On Friday, February 15th, a day before our five-year anniversary, I kissed Melis goodbye to go to work at 7:30am. I told her that I had reserved a table at the Dallas Arboretum tomorrow for the Friendship Tea, to celebrate our anniversary. I got in my car, but I didn't go to work, rather I went to DFW Airport.
I calculated that I had a tight schedule to do what I needed to do, in order to return home at 5:30pm, as I was work (wink wink).
I flew to Corpus Christi and landed around 10:30am. I picked up my rental car and drove to Port Aransas and arrived at 11:30am.
The Jones's were meeting JD at the Black Marlin at noon. I stopped by the grocery store and bought some flowers for Donna for Valentine's and arrived at 11:45am and got a nice table.
The waitress immediately knew something was up. I was watching the entrance door and right about noon, they walked in expecting to see JD, but there I was.
I think they were a little dazed and confused at the beginning – uncontrollably laughing, etc.
They are like, what are you doing here? Where is JD? I said there is no JD, but I wanted to surprise them and have lunch with them.
We had a nice lunch and near the end, we were talking about how long I've been with Melis, and how much I love their daughter and then, I whooped out the engagement ring from my pocket and asked them for their permission to ask Melis to marry me tomorrow.
The waitress said, she knew it 😊 and brought us free Ice cream. I told them that I had a flight to catch and I had to go, but right outside of the restaurant, I took this video.
See it here!
I made it home right on time that night. The next day, Melis and I went to the Arboretum (where we went for our first date 5 years ago) and had tea, scones, and lovely little cucumber sandwiches.
I had written a note that was in my pocket, reminiscing our time and adventures that we have had during our friendship. I asked her if she had her iPhone headphones and she did.
I told her to watch this video on my phone. I watched her, watching the video of her parents. I took my note out and read it to her and then the Ring!!!
The rest is the future together.