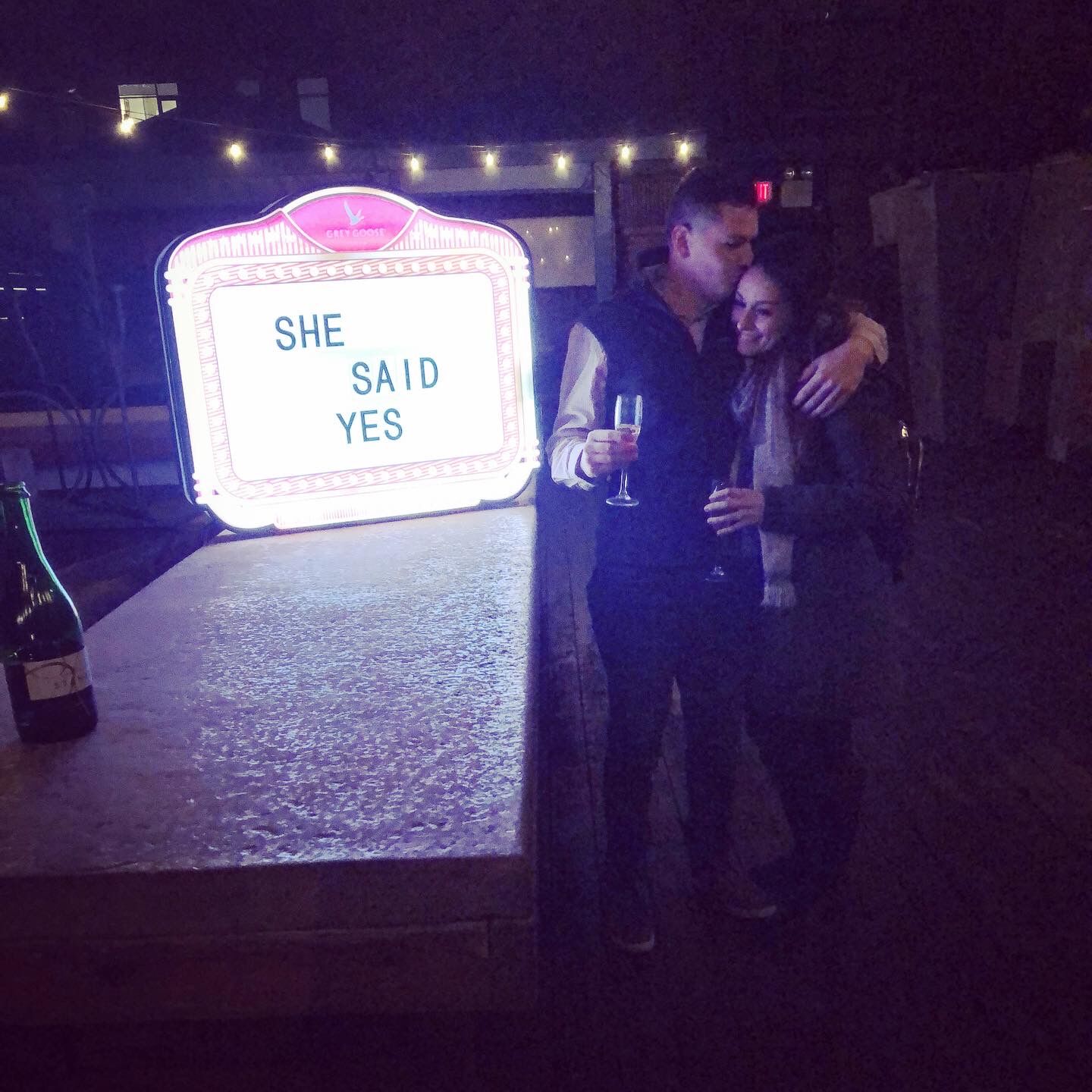 How We Met
We met on my birthday on June 1, 2019 at The Velvet Dog, which is a night spot in Cleveland, OH. I was out with my group friends and at some point in the night, actually before we were leaving to go to another bar, his group of friends approached mine. One of his buddies asked one of my friends what we were celebrating and they told him my birthday and he said they were celebrating another one of their buddy's 100 days of being smoke free (totally made of of course). Eric, my now fiancé was standing in the back and he caught my attention, and apparently I had caught his too. We eventually started dancing together and the rest of the night is history. We closed down that bar, exchanged numbers, and went out for food after.
He texted me the next day and we carried on a conversation for a bit, but I was skeptical as I thought he was probably just another guy I met at a bar. Well two days later, he texted me saying, "you know I have a blind cat that is better at texting back then you" 😂. That's what did it, I loved his sense of humor. We talked ever since and have been together ever since.
How They Asked
Eric and his friend Adam and his fiancé Corey set up a whole date night. We were going out to see Christmas lights. We went downtown Cleveland, OH and saw the lights in the square. Then they said they had a Christmas light display they wanted to show us, but we had to be blindfolded because you could see it as you drove up and it took away from the wow factor. So we got into their car and put blindfolds on. They parked and we got out. Adam and Eric went ahead, and Corey was leading me blindfolded across the street (she forgot to warn me about a curb, which I tripped over) 😂. We waited outside for a bit while the guys went ahead and "paid". Eventually I was led inside and went up a bunch of steps, and I mean a lot. I am still blindfolded and now have a mask on since I was inside so my whole face was covered. I was guided outside and in the background out song was playing. I was told to take my blindfold off and my mask and Eric was standing in front of me. He reserved the whole rooftop of the Velvet Dog (where we met) and got down on one knee! I couldn't believe it!! Of course I said yes!!