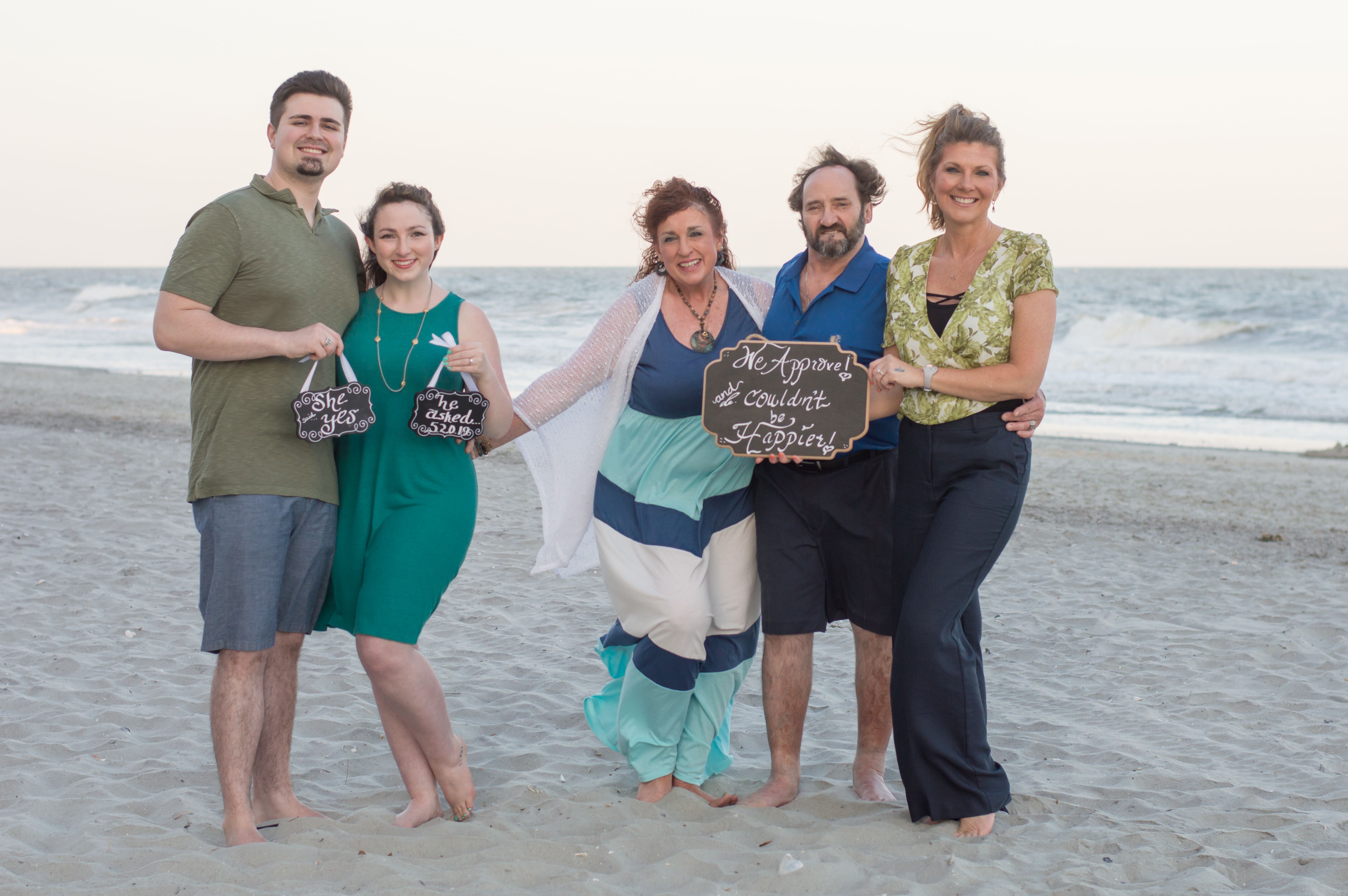 How We Met
Kenneth and I met in high school. When we were freshmen (circa 2007), Kenneth was dating the sister of my then-boyfriend and we were both at their house rather frequently. I would say that we were acquaintances in high school; Kenneth and I would converse occasionally and I would invite him to some of the large parties my parents would let me have in our basement. In high school, I would have described Kenneth as the quiet, dark, and brooding type. He wore a lot of blacks and was usually hunched over with his long dark hair covering his face. When he did decide to break his monk's vow of silence, it was usually to argue politics or religion with me. I thought that he was a real butthead back then… and that he must not like me very much if he kept having these debates with me. We graduated from high school in 2011 and then lost touch.
In the summer of 2017, we ran into each other at Walmart and Kenneth looked like a totally different person! He had cut off his long locks. He had his broad shoulders pushed back and was standing tall and confident. He had been weightlifting and was looking toned and muscular. I was impressed! We exchanged pleasantries and then went our separate ways. A couple of weeks later, Kenneth reached out to me on Facebook. He apologized for criticizing my views in high school. He then confessed that he had always admired me and had a bit of a crush on me and proceeded to ask me on a date. I was skeptical but agreed to let him take me out to dinner.
Our first date was June 28th, 2017 at Tokyo Japanese Steakhouse. I had a nice time but there were no sparks on my end. Kenneth and I kept in touch but I had gone back to the drawing board (AKA Match.com). After some time had gone by, Kenneth asked me out on another date. I told him that I would be happy to have dinner with him again but that I didn't think there was anything there. Kenneth believed that the atmosphere at Tokyo may have had something to do with our lackluster first date and convinced me to give it another go. Our second date was on October 26th, 2017 at Village Tavern and, to my surprise, went extremely well. After that, we started talking non-stop and making more plans to see each other. Our first kiss was on October 30th, 2017 in the parking lot of that same Walmart. (Romantic, right?) The more I learned about Kenneth, the more I loved him. I was so effortlessly comfortable around him. He felt like home to me. That November, I told him I was in love with him… and not long after that is when I knew he was mine forever.
How They Asked
It had been years since my family had taken a vacation together and I decided that I wanted to treat everyone to a week-long vacation to Myrtle Beach. To commemorate this rare occasion, I hired a photographer to take family photos of us on the beach. Well, little did I know that Kenneth had been in contact with the photographer and devised a plan for the proposal. While the photographer was taking shots of just the two of us, she told Kenneth to "tell her something sweet," which was Kenneth's cue to get on one knee and propose. I said yes and our parents, everyone on the beach, and everyone who happened to be watching from the hotel balcony was cheering and clapping. It was a wonderful proposal and I'm so grateful to our photographer Jackie Rand for capturing this special moment!