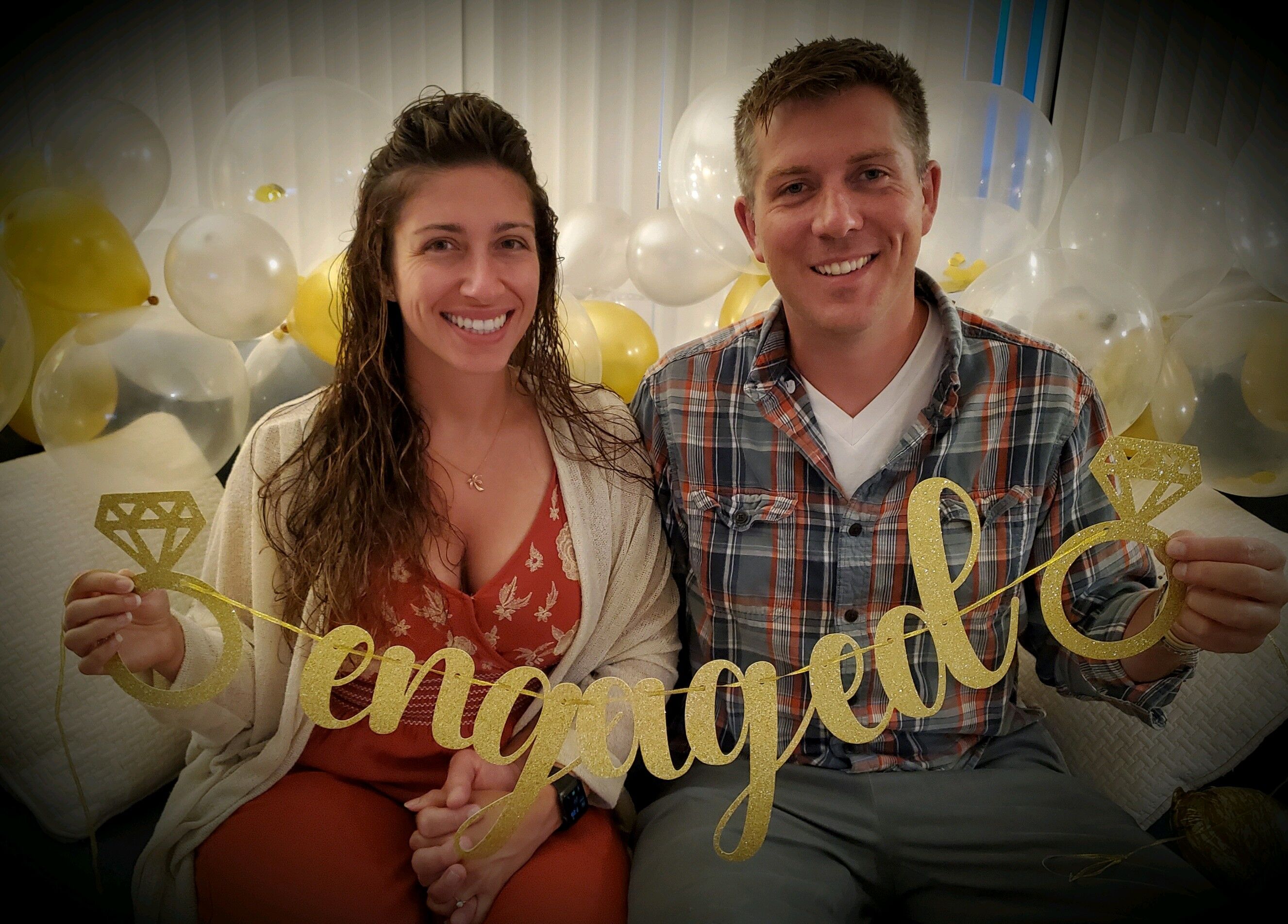 How We Met
Depends on who you ask. I say we met in the Summer of 2016 at our mutual friend house warming party. However, he says we met a few years prior at the same mutual friends wedding; we were both in the bridal party. To my defense though, I had a boyfriend and that's why I don't remember him. He however says he always remembered me and at the housewarming party he was glad to see I was single.
How They Asked
I always said I wanted it to be random so it would actually be a surprise. (As I'm very hard to surprise). It was the last Friday in August, I came home from working 10 hours. He was cooking dinner (nothing out of the ordinary if he gets home before me). We had dinner on our deck that faces a very scenic mountain. Then we sat around our fire pit and were drinking wine. He got up to let our Great Dane, Murph, inside to get some water and get me another glass of wine. When he returns he hands me my glass and I am aimlessly scrolling on my phone. He sits down across from me with Murph and says "I think there is something on Murph's collar."
Not even looking up from my phone I respond, "what is it?" oblivious to everything. Casey was struggling with "whatever was on" Murph's collar. So I asked him if he would like my help, he did, and I walk over with my phone flashlight and bend down to look. That's when I see something sparkling coming towards my face. In such a graceful manner my first response is "what is that?!" That's when I look at him and he's down on one knee, wide-eyed, and his voice is a whisper when he asks "will you marry me?" And again in my graceful manner, my first response is "is this real?!" Followed by "YES!!!" And then another "is this real!?"
After hugs and kisses, he then proceeds to tell me the diamond was my grandmother's diamond from her ring. That's when I got teary-eyed as my grandmother passed away when I was a freshman in high school. Then we proceed to call all our family and friends.