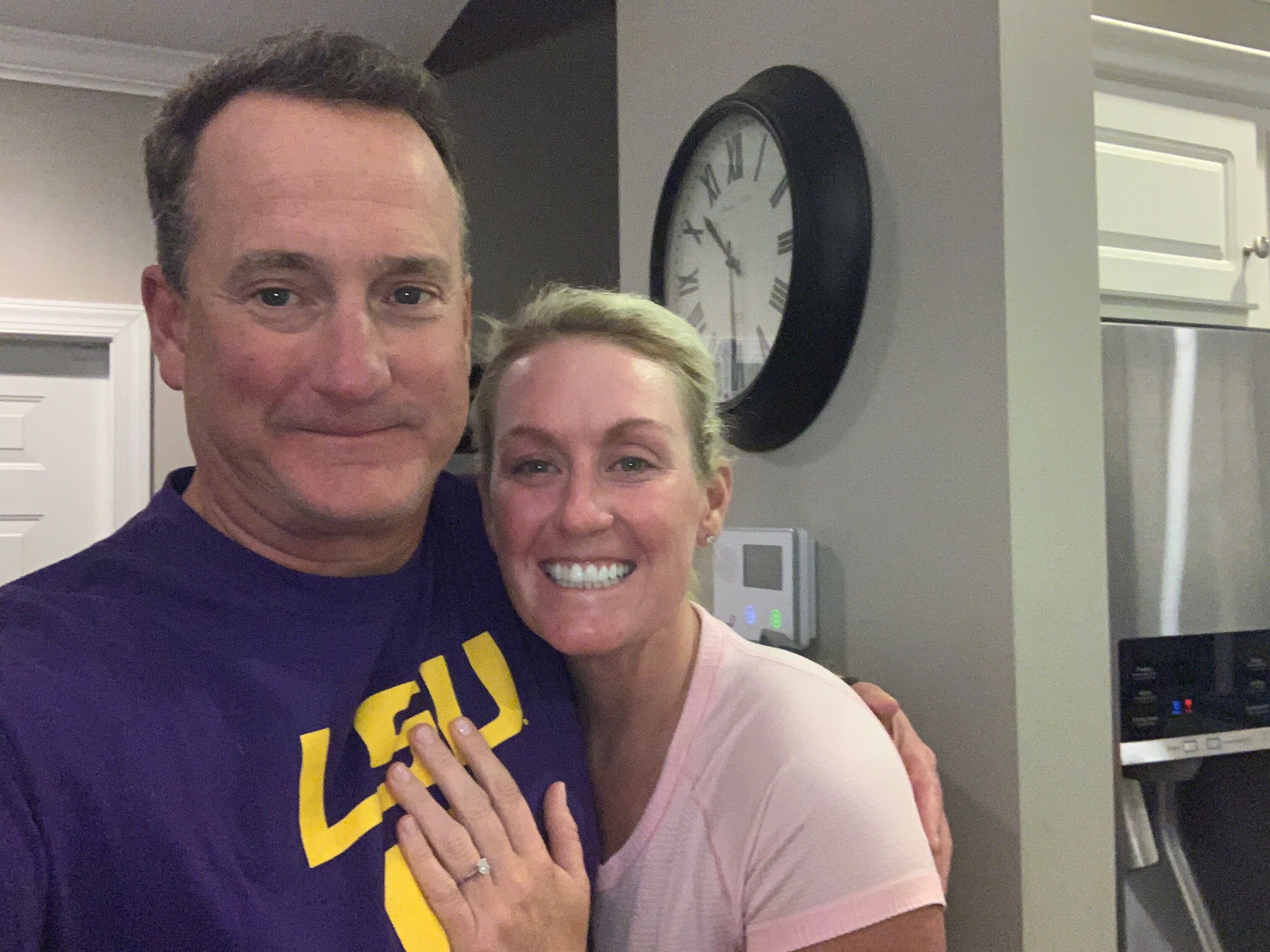 How We Met
We met through two mutual friends at a Ducks Unlimited Banquet in February of 2015.
How They Asked
Brock and I went to a neighbors house for dinner. We took the golf cart bc the neighbor was only a few miles down the road. When I say we took the gold cart I mean a rebuilt faster and bigger gas-powered cart. Brock enjoys in his spare time rebuilding them. On the way home, we turned onto our street and I slid out onto the road. Brock slides out on top of me. THE BENCH CAME OUT OF THE CART!! Brock rushed me to the emergency room and was a complete emotional disaster. After all, he had forgotten to attach the seat back when rebuilding it. I had never seen him this emotional. I leave the ER with 10 stitches in my back road rash and a pulled groin. My back was completely bruised, black and blue. The next morning Brock took himself to the emergency room because of the amount of pain he was in…did I mention he landed on me:) Turns out he had bruised ribs and a bruised kidney.
When he got home from the hospital he asked me to come into the kitchen very quickly… As you can imagine I wasn't too happy with that comment:) I hobbled into the kitchen when I saw Brock in the kitchen w a ring box in hand. He got down on one knee and said the sweetest thing to me. One of which he knew as soon as he got out of the hospital he has to propose. He had previously talked to my father and showed my mom the ring! I really don't remember exactly what he told me. I was crying hysterically because the past 24 hours had been an emotional rollercoaster. He then asked me to marry him, I said yes!!!! I then got down with him to kiss him as we were both crying at this point. The funny part of this is neither of us could get up because of our wreck the night before. We both struggled to get up crying and laughing!! It was the craziest couple of days but I wouldn't change it for the world.