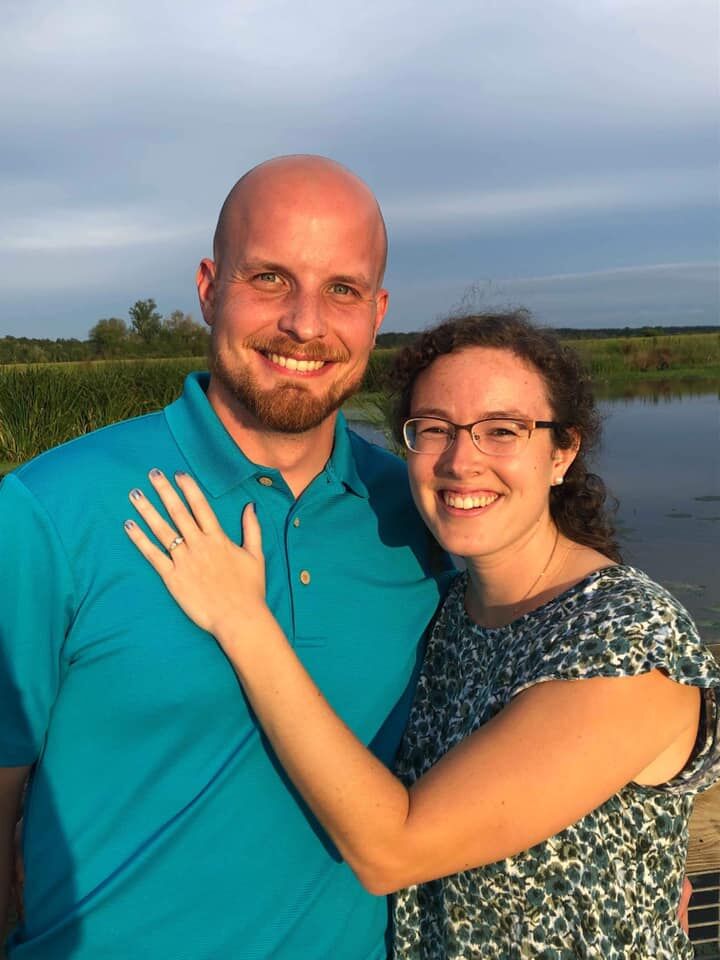 How We Met
We met at Theology on Tap in Gainesville which ironically we now run together. Will was commuting from Jacksonville and getting to know the Gainesville community where we had mutual friends. We met again at a Cinco de Mayo party where we began talking. We had the chance to hang out and get to know each other casually through our friend group and through playing soccer every week. Will was offered a job in Gainesville and he started spending more time there as he prepared to move.
How They Asked
We love spending time in nature and at breweries. One of our favorite hobbies is biking to one of the breweries in town. We've gone on many adventures together both locally and internationally. We like to travel and experience new things together.
A year after starting to date, Will began shopping for the ring and planning the proposal. Kim's engagement ring was custom made with subtle design elements to reflect the Evenstar from Lord of the Rings, which Arwen gives to Aragorn as a token of their love.
The engagement took place on October 9th at one of our favorite date locations, Sweetwater Wetlands. Kim got distracted by a bird while walking on the bridge and Will got down on one knee and waited for her to turn around. Kim was so surprised when she turned around but happily said