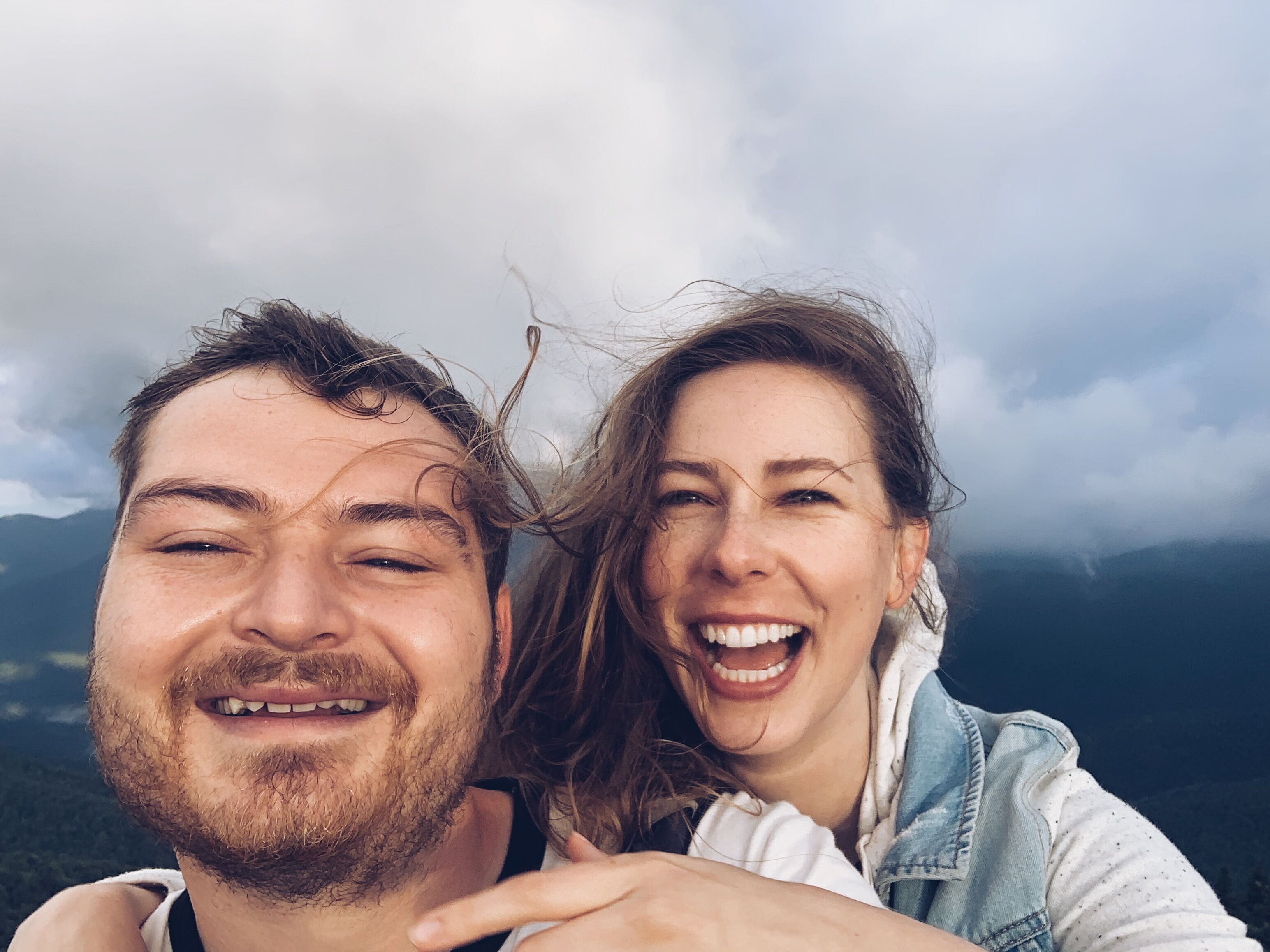 How We Met
We met in politics. It was a bit of scandal, actually. Cody and I were working as full-time legislative staffers in the State Capitol. Cody was a California Republican, born and raised in the Central Valley. He attended a Christian university in Southern California. I was a raging Democrat, straight out of a liberal arts education in San Francisco.
Us, as a couple, shouldn't have worked. In fact, when I told most of my friends about my new relationship, I was worried about their perception of me. Cody, similarly, was worried about the perspective of his friends and family.
But when we met, our chemistry was instant. We had so much in common. We were both raised by strong single mothers. We both love the outdoors, we're both adventurous, extroverted, and care deeply about our communities and loved ones. We both share a deep love of California and making it a better place to live for everyone.
We created a shared community of friends in the Legislature that stretched across the aisle. More than once, these friendships helped us both have candid conversations – even if we didn't always agree – and pass bills that would go on to become law.
Cody and I have built a deep love and respect for one another. In turn, we've also helped the other person expand their worldview, challenge our thinking, and establish a solid relationship that is built on trust and support. What I always say to people who question how our relationship works is this: Cody and I agree on what matters; how to treat and be of service to others. I'll happily argue about the validity of trickle-down economics until my ears bleed in exchange for that.
We live in a world that is incredibly divided right now. Being able to show others a love built on common ground and respect from two very different, yet similar, people is always a joy to share.
How They Asked
We found a secluded hike to the top of a point on Mount Mitchell, the highest summit east of the Mississippi. It was just us – and a steep incline – as we hiked to the peak, past mossy rocks and sunbeams that had broken through gaps in the trees. The mountain overlooks a valley below for miles, so when we reached the top, we were both awed by the view. It felt like we were closer to the clouds than the valley! Cody told me he was going to take a picture of me looking out onto the vista, so I turned my back to him so that he could take the photo. I stood there for a few seconds taking in the view. When I turned back around to face Cody, he was on one knee, holding a ring.
Years ago, I told a friend that I had always imagined being proposed to on a hike with a view. I said: "If the person I'm dating doesn't propose to me on top of a mountain or something, I would probably have to say no" – because obviously that person didn't know me well enough to marry me. I am happy to report that my fiance and I don't have many photos from his proposal because it was just the two of us up on top of that mountain – and it was perfect!
Later that evening, Cody planned a surprise Zoom call with all of our family and friends to celebrate our engagement with all of our friends and family. It was incredibly thoughtful, and an awesome way to share the news with everyone.