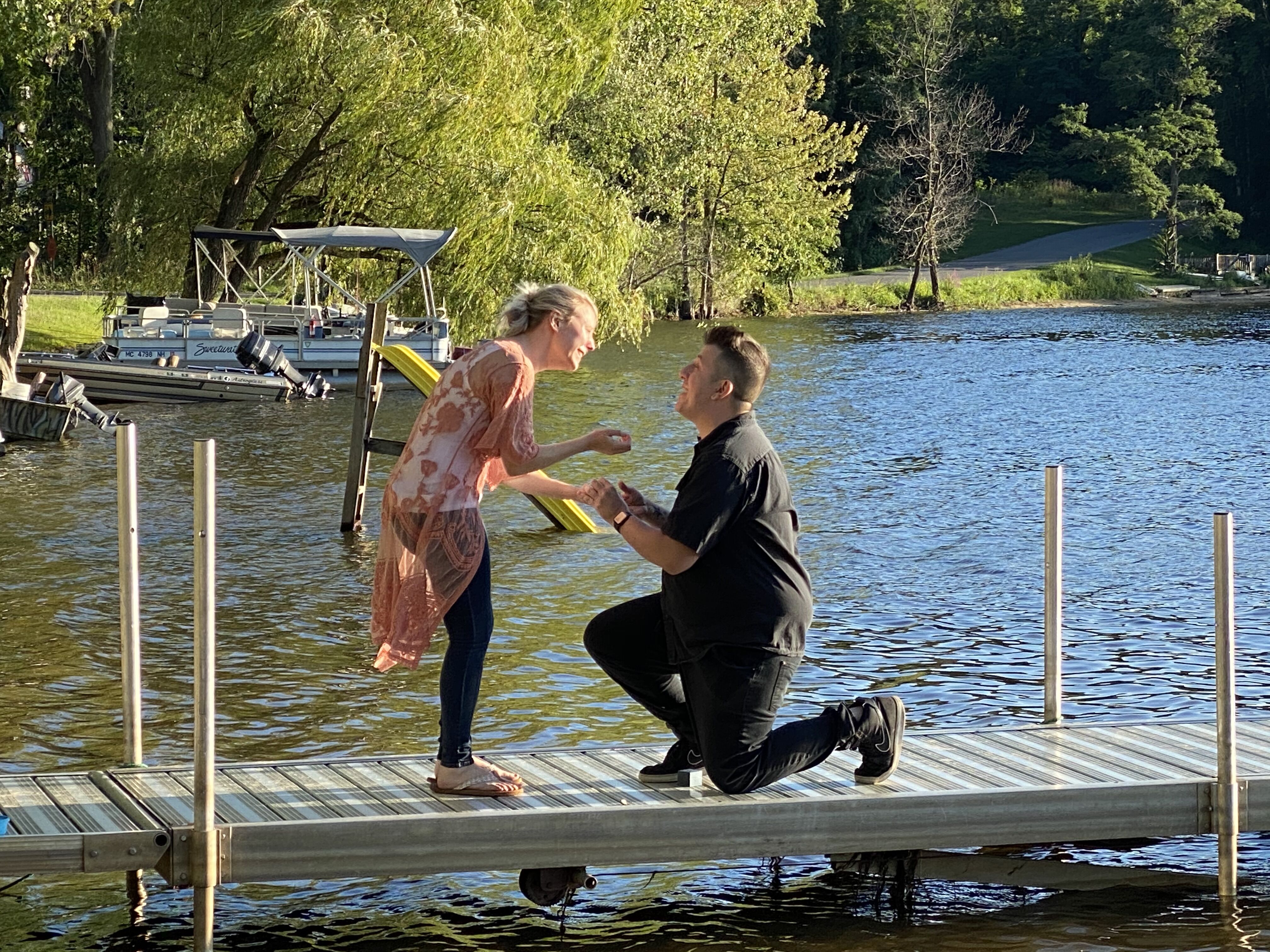 How We Met
We met at a local bar 6 years ago when his band was playing and got caught up talking about photography after the show. Though we found out our paths had been crossing for over 10 years.
How They Asked
He completely surprised me! He got my entire family involved to plan a weekend at the Shan-Gri-La Resort in Paw Paw, MI. I grew up going there my entire life and it was recently put up for sale, he knew how special it was to me and he wanted to make sure I had at least one more memory there.
I was tricked into thinking everyone was just going down by the lake near sunset to take a family photo while we all were together. Then my sister and her fiancé asked for a photo of just the two of them with my Instax camera, and she suggested we should do one as well… after the first photo, he said we had to do one more and got down on one knee.
He completely took me by surprise and couldn't have picked a more wonderful place or time to have done it. I was so thankful to have my family there with us.