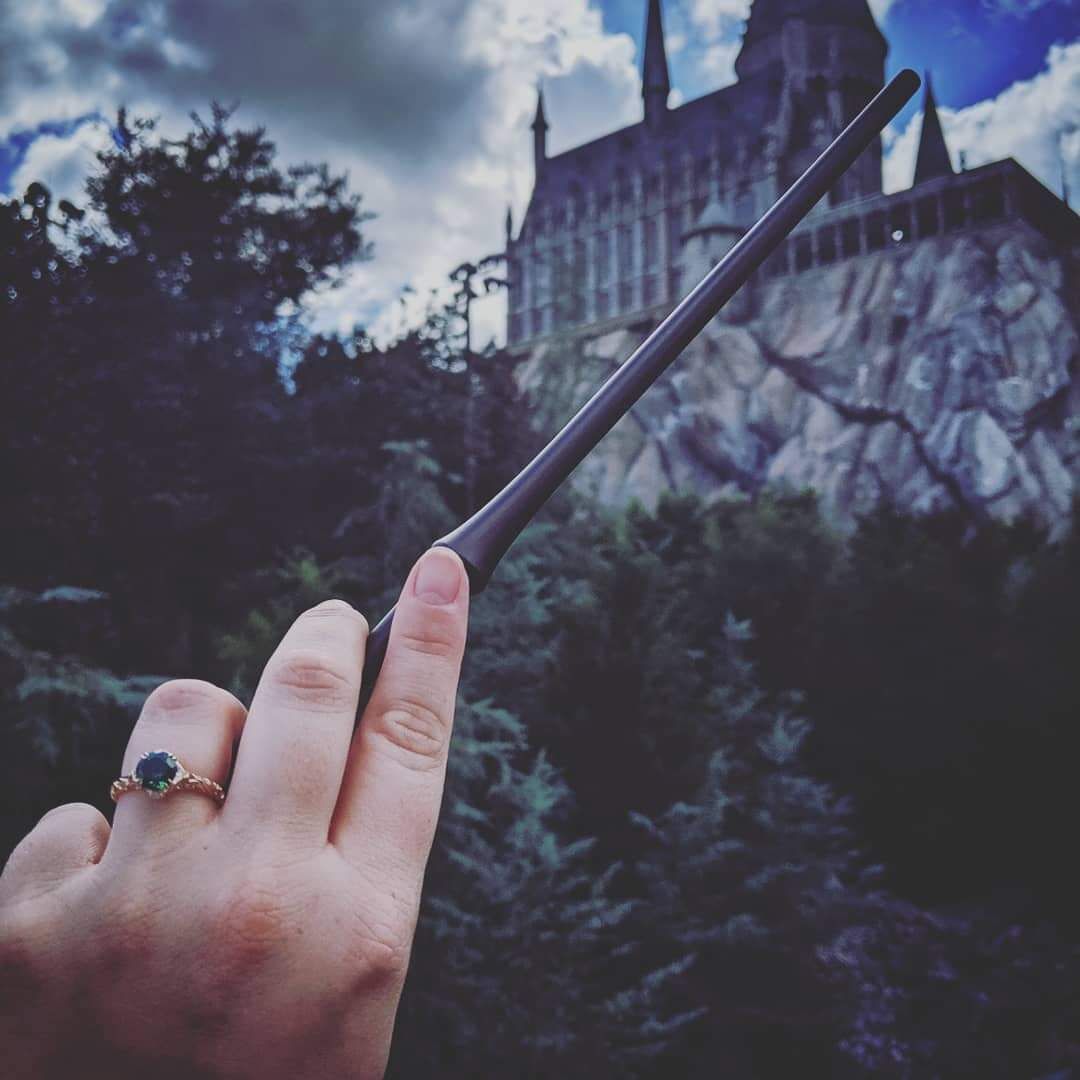 How We Met
On a Dating app called Meet Mindful- during Taylor's 72-hour free trial, no less! We've been committed to each other since our 1st date (that was supposed to last 2 hours), turned into 6 hours. The date included solving an escape room (just the two of us) in less than a half-hour. We had dinner and hours of conversation at a hookah bar. We bonded over our shared love of all things nerdy (Juliette got bonus points for recognizing his Pulp Fiction wallet) and open honesty. We had our first kiss that night and on the way home, Juliette called her mother to say, "I think I'm gonna marry this guy!"
We have had our ups and downs like every couple, but our commitment to each other, in our hearts, has never faltered.
How They Asked
A little over a year and a half after our first date, on Juliette's favorite holiday, Halloween, Taylor proposed by getting down on one knee in front of the Hogwarts Castle in The Wizarding World of Harry Potter at Universal Studios.
Juliette completely missed the fact that he had put a ring on her wand and was concerned by how much he was shaking. Soon enough she realized what was happening and held back her tears of joy. Juliette said yes and we've been celebrating ever since.