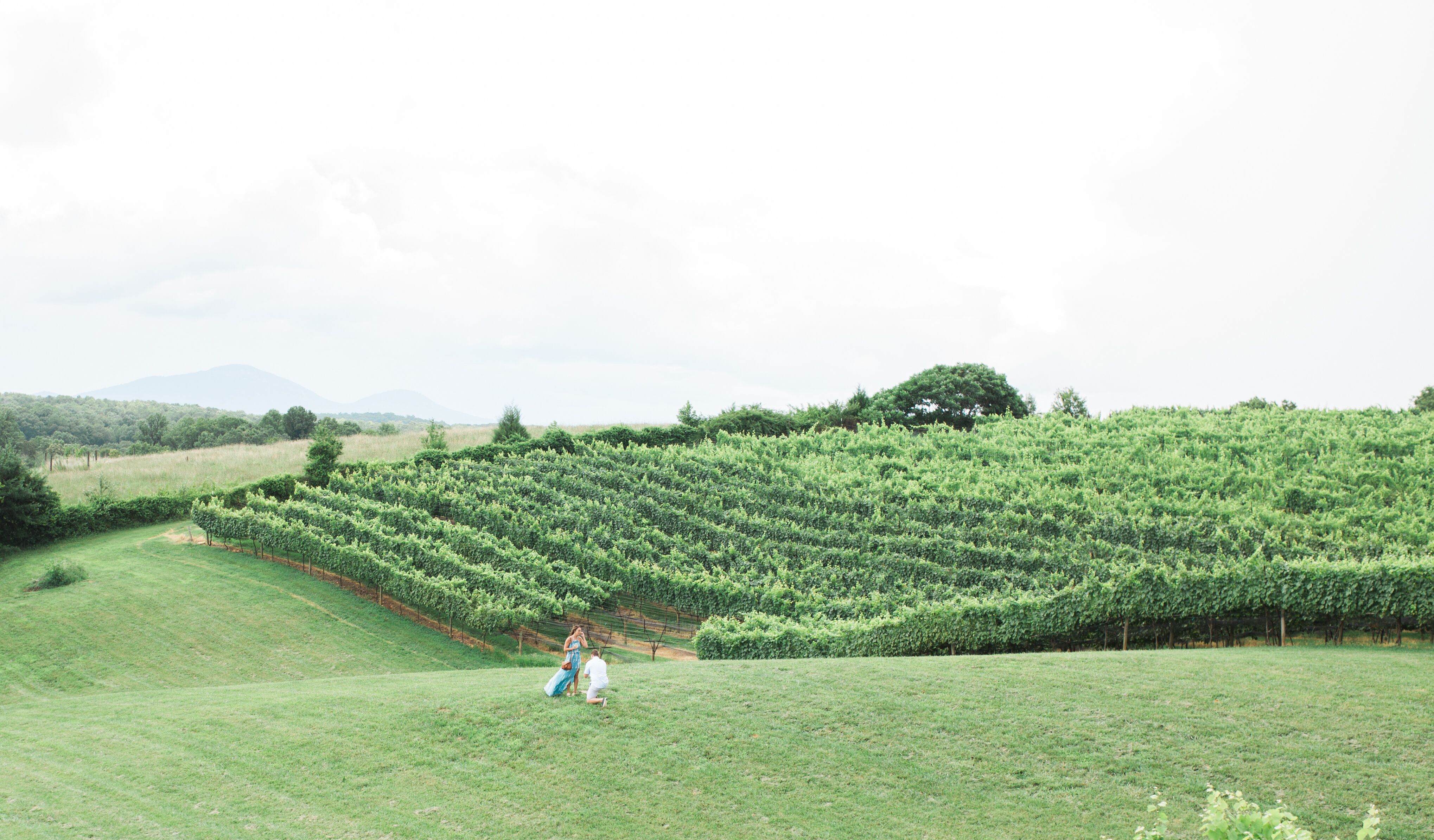 How We Met
I met Lindsey through a friend at a New Years party 2016-2017. Though we were seeing other people at the time, there was a remarkable instant connection. We could not keep eyes off each other the entire night, it was like we were drawn to each other through an invisible magnet. Luckily enough, a few months later we saw each other again at a mutual friends place in Atlanta before going out on the town and both single! We have been inseparable ever since. Not only best friends but soon to be husband and wife.
How They Asked
Lindsey's 27th birthday was the first that I was able to share with her since we were together. I wanted it to be a great day not only for her but her friends along with her. I drove down to the airport, picked up a Passenger Van that fit 25 people and came back to surprise her and her friends on a Vineyard tour through the North GA mountains! We traveled all day and ended at the most beautiful place Kaya Vineyards 3 years ago.
Following this story we always talked about how beautiful it was there and love making trips during the summer weekends. Planning months ahead, I had my family come down from Philadelphia and hers from all over GA to congregate at the vineyard an hour or two before we arrived. My white lie was that it was a work event and we had to go on a scavenger hunt once arriving because we were late ; ). With everyone involved and in the know already, party bus' parked outside and a little bit of creativity the entire staff at the vineyard played along so well. We walked around the tall vines while the "hidden photographers" snapped us along the way being cute. Arriving at the first clue spot, aka the knee dropping spot I knelt down for my speech. Dropping the ring once and stumbling through my words I will soon have the wife of my dreams with a fabulous family to support our happily ever after.