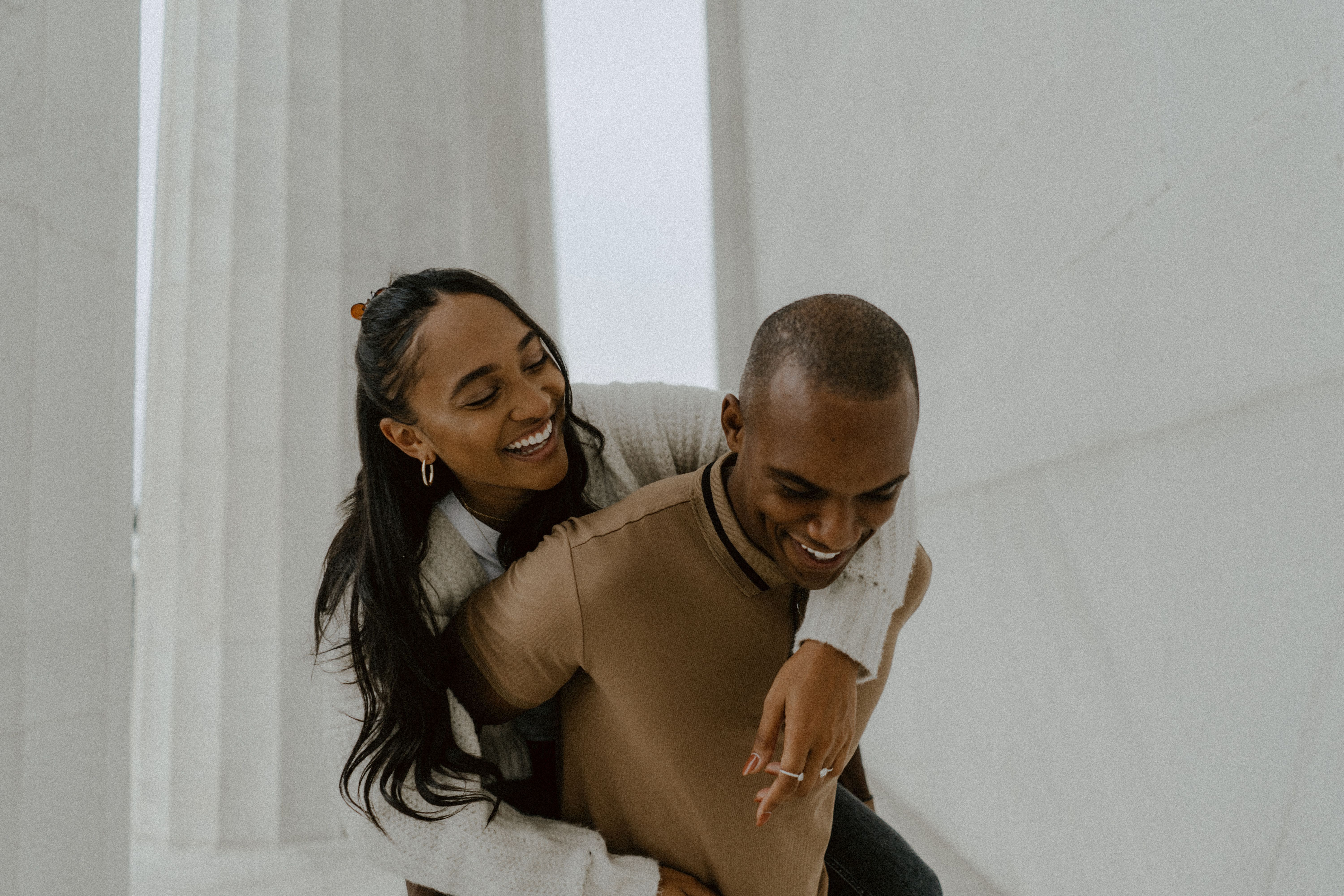 How We Met
Our love story began in 2015 and caught fire in 2019. Thanks to our friend De'Jour, we first met on our way to Atlantic City, where fortunately for us, De'Jour snored the car ride away. For hours, we laughed and we shared our life stories, our journeys, and our aspirations, not knowing that our paths would one day lead us down the aisle!
Our love has seen many seasons during our long distance while we studied abroad, worked in other countries, completed college with degrees, moved across the United States – a few times ;), served and deployed in the United States military and much more. We still found time to make weekend trips, write letters overseas and become best friends. Over the years we have laughed, we have cried, we have grown and we have come to know one another for not only who we say are, but who the Lord says we are. By His grace we have a friendship that stands the test of time and both grounds our relationship and gives us hope for the future.
The hardest part of our relationship was when Caleb was deployed in the Middle East! We wrote letters, stayed in contact as best we could.
Finally Caleb came home, got a job at Amazon and we agreed to date officially to marry. We couldn't be happier to continue our lives together in a city that finally brought to an end our many years of long distance and made room for our love to finally flourish.
How They Asked
My mom has battled cancer this year, shingles, in the midst of COVID and other drastic events. We when to visit CA and we weren't able to do anything we wanted to do because of our friends on the trip! Calebs bag even was confiscated by the DEA (even though nothing was in it) before we boarded the plane. Caleb still never told me he had the ring in the bag and never freaked out! He ended up getting his bag but proposing in CA like he planned didn't end up working out. When we returned I asked Caleb if we can visit my mom from VA to SC and he agreed. We packed our car that day and headed to SC. When we got there I had to work but the next morning they wanted to watch a sunrise!! I agreed although not a morning person. When we got to the sunrise my mom and Caleb wanted to take pics, even though they know I don't like pics!! All of a sudden after I took a pic Caleb got down on one knee. We may not have a sad love story but being able to propose in front of just my mom was intimate and perfect. This was the first year Caleb and I didn't spend doing long distance after 5 years. In those 5 years we lived our lives the best we could to be the best versions of ourselves. We couldn't be more prepared.