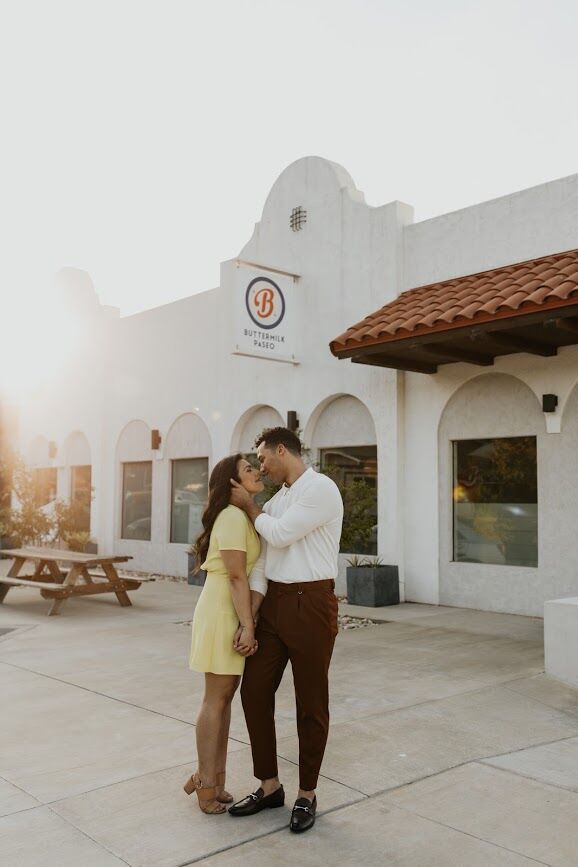 How We Met
We met on Tinder! In Washington D.C.
How They Asked
Will asked Jackie to request time off work to go on vacation before the hectic basketball season consumed their schedules (Will works as an analyst for the OKC Thunder). Will planned the entire vacation and wouldn't tell Jackie where they were going. Attempting to get a reaction out of her, he told her they were going to Panama City Beach, Florida – a place known for its condom littered beaches and prevalent underage drinking. Rather than being disappointed in the terrible choice of location, she was excited. Excited for quality time and a new adventure. Her response left him wonderfully disoriented; it never occurred to him that her reaction could make him fall deeper in love.
Secretly on edge, he woke her up at 2am and drove to DFW airport. It wasn't until they arrived at the ticket counter that Jackie realized they were never going to Florida. Jackie looked around super confused, while Will let out a sigh of relief for not having to keep this part of the secret any longer. It was Mexico all along. Jackie couldn't stop smiling and was glad she packed according to Will's detailed daily itinerary.
Shortly after arriving in paradise, Will suggested commemorating their trip with a photo-shoot to remember their vacation. The next day they dressed up and were photographed all over the resort. What Will intended to be charming, ended as a miscalculation because it was HOT and HUMID. After several pictures and an awkward amount of sweat later, the photographer asked if they were satisfied. Will asked if they could return to the veranda overlooking the water. As they approached the spot, the photographer's voice was muted to him, his heart raced and he thought to himself, "this is it." His eyes began to swell as he gazed at his future bride. He held her hands and got down on one knee. What was said in that moment was romantic and breathtaking in the best possible way.