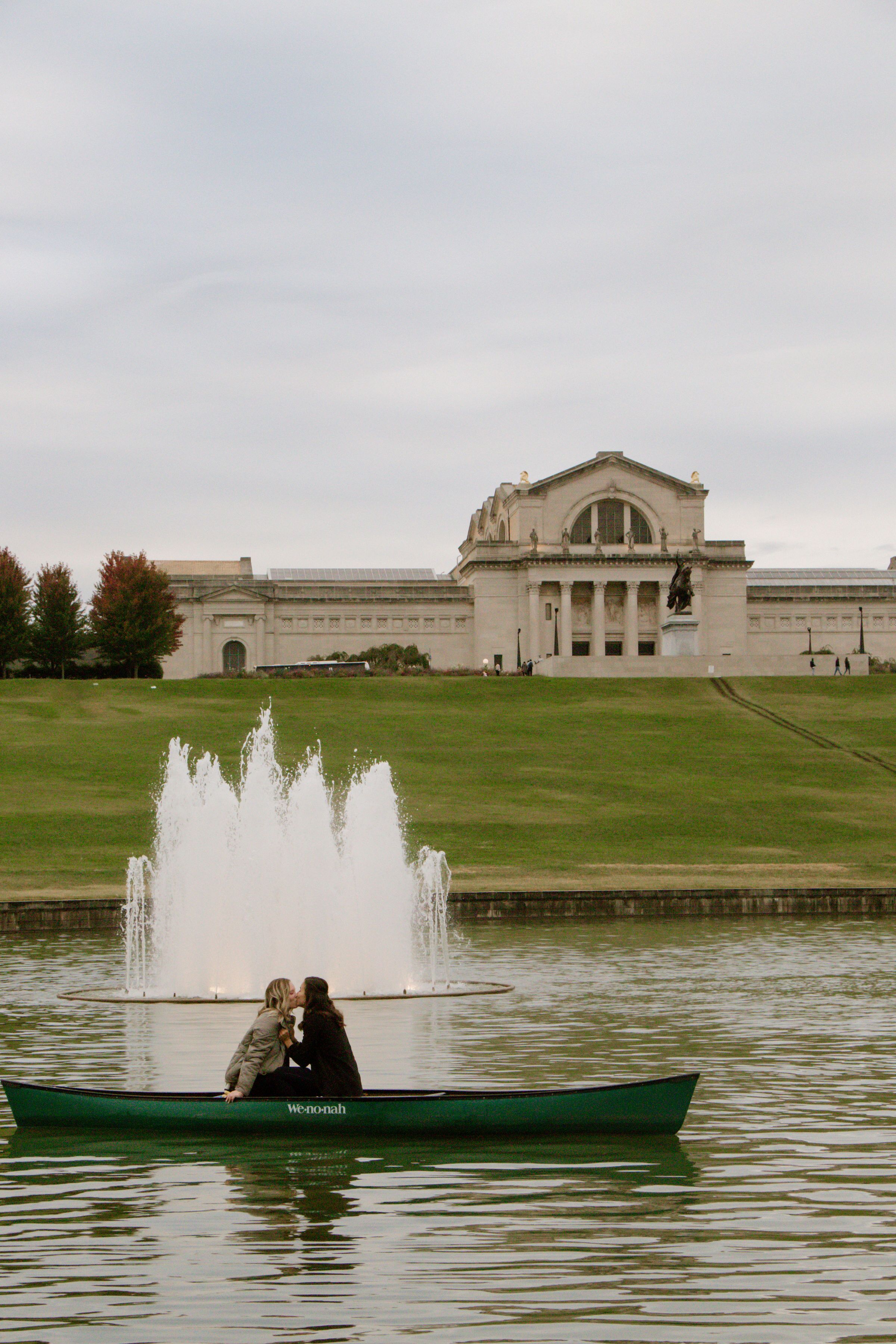 How We Met
Gabby and I met online! We had both just about given up trying to meet someone online (the LGBT dating pool in Saint Louis is so so small). The only reason Gab was able to see my profile is that her brother, Sam, lowered her minimum age to 20 the day before we matched. I was 20, and she was 24 when we met. Thanks, Sam! We only chatted for a week or so online before deciding to meet at the Art Museum in Saint Louis. It turned into a whole evening. We walked through the museum, went for some dinner (even though both of us were so nervous we hardly touched our food), and went back to Forest Park for the movie on Art Hill.
How They Asked
I asked Gabby to marry me in a canoe at Art Hill in Forest Park where we first met. We had our first and many dates to follow there. On one of our first dates, we took a paddle boat out at Art Hill and saw a couple get engaged. I pretty much decided then to propose to Gabby the same way when the time came.
Before I gave Gabby the ring, I gave her a letter I wrote after our 4th date. In it, I had written about how I knew pretty much immediately that I would be marrying her someday. I'm still just glad she said yes, and that I didn't tip the boat over!