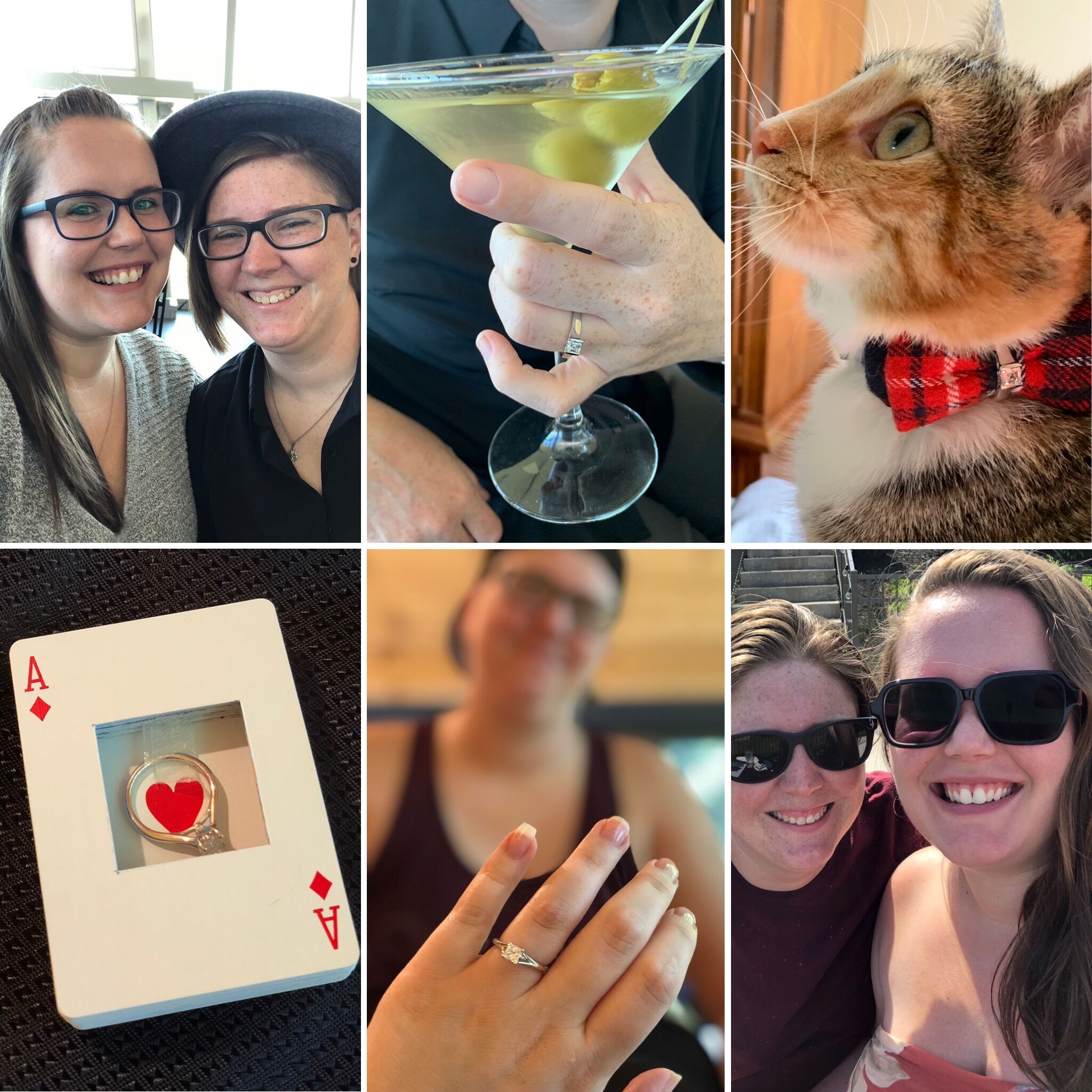 How We Met
We first met at kickball, or rather at the bar after kickball. After a few times hanging out with friends, we planned our first friend date to go out for brunch pierogis, but that quickly evolved into an all-day bar crawl visiting a bunch of local breweries. From then on, we built our friendship one brewery at a time, becoming best friends seemingly overnight. After dinner out one night, the bartender packed-up our food into one bag and we laughed about how she thought we were dating. We later realized that we had been for months without realizing it, the bartender was just reading the room! We started officially dating in the Spring of 2017. A few short weeks later Amanda braved Easter with Erin's family and we never looked back!
How They Asked
Over the past few years, we have made a hobby of visiting breweries and playing cards together, especially when we are on vacation. On a road trip to the Getaway Cabins, Erin proposed the day after visiting our 55th brewery. Instead of a standard deck of cards, Amanda was surprised to find a ring inside!
A few short weeks later Erin was treated to a cozy breakfast in bed with a surprise visit from a very well dressed Frankie, our kitten, with a ring on her collar. Now that we both had our fancy rings we got dressed up and went out for a patio drink to celebrate our engagement… again!