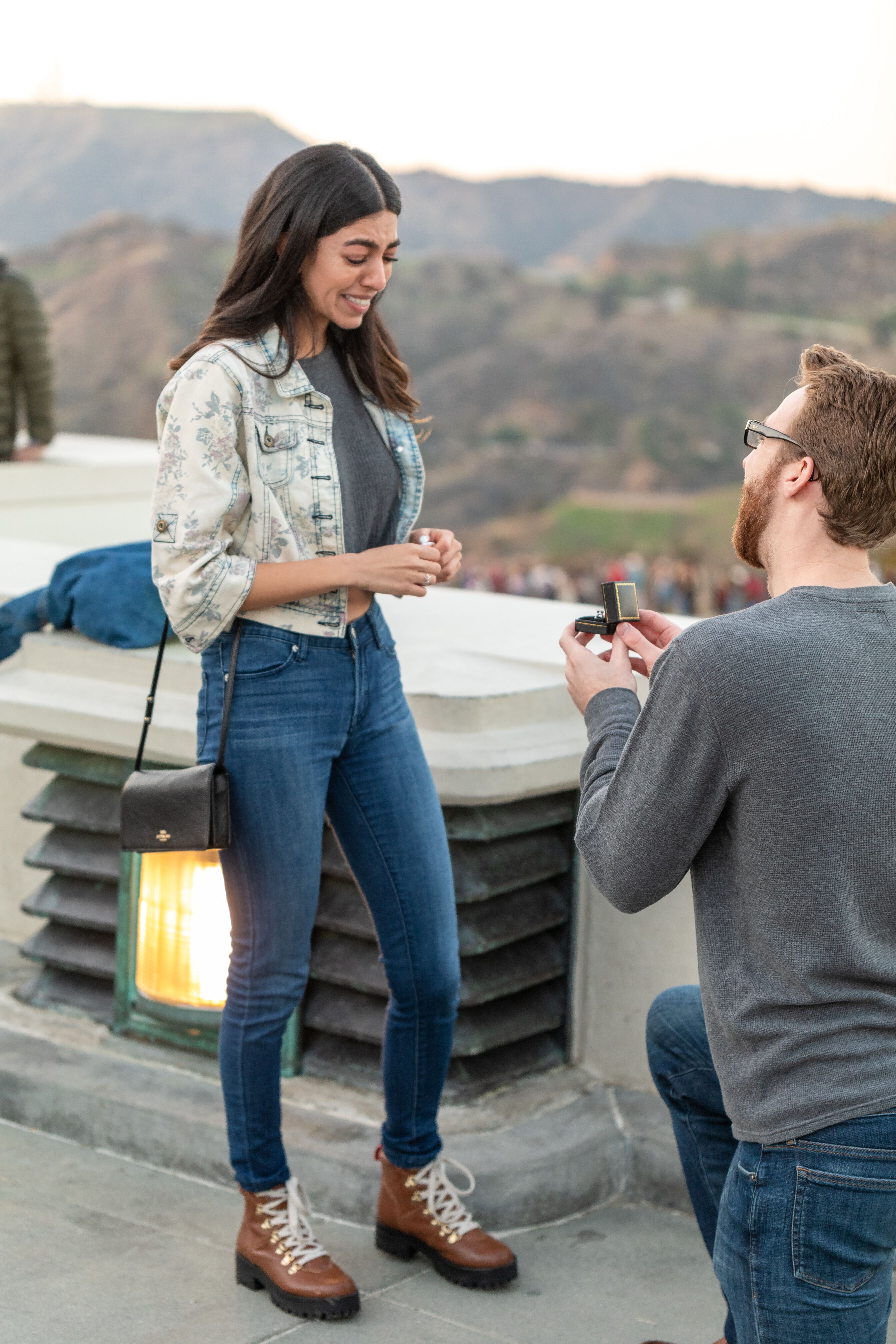 How We Met
We met through mutual friends at a Halloween party when we were both Juniors at the University of Southern California in 2012. He was dressed up as Michael Phelps, which meant being shirtless on a freezing October night, and he stood out. I woke up the next day excited about him, and eight years later, I still have that feeling every single morning.
How They Asked
Throughout our relationship, Griffith meant a lot to us. It was where he took me the first night he told me he loved me (and I said it back, of course), it was where we decided to get back together after taking a break post-graduation, and it was where we went to discuss important milestones in our relationship, like moving in together and adopting our two furbabies.
The proposal was right after Christmas and before New Years', and he said he wanted to grab dinner at our favorite restaurant downtown. When we missed the downtown exit and kept driving, I realized something big was about to happen. When we arrived at Griffith, we both started crying. We both realized our lives were about to change forever, and we were thrilled and overwhelmed by the enormity of it.
He asked me with a gorgeous pink sapphire and diamond ring, and he recruited a photographer to capture the moment. It was all a dream come true, and even though our wedding planning has come to a complete stop, I feel like the luckiest girl in the world every single day.