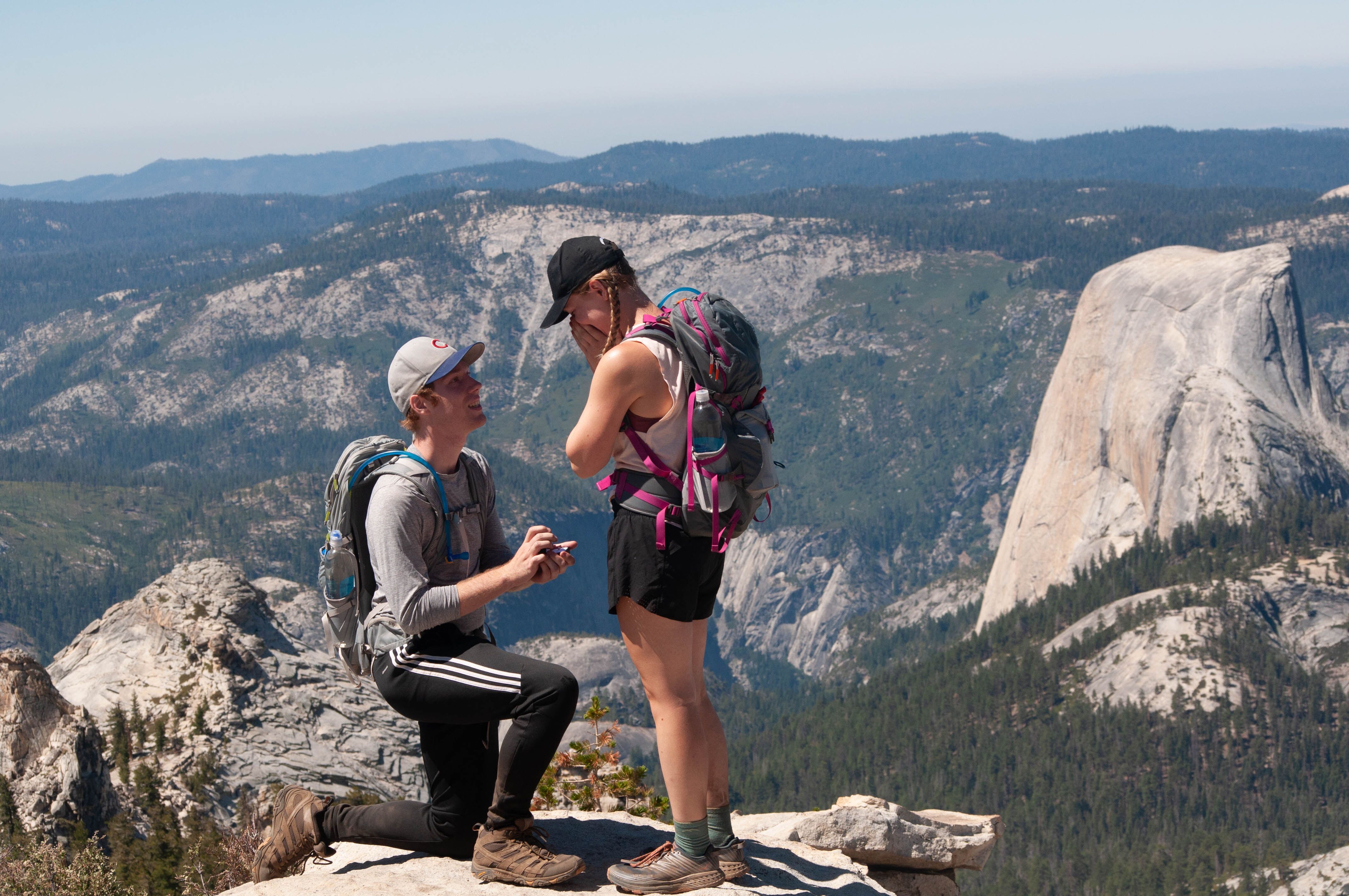 How We Met
We met during marching band camp in the summer before our freshman year of college at Northwestern University. He claims that our first interaction was when he tried to start a conversation with me in line at the dining hall, but I ignored him and walked away. I, on the other hand, don't remember this happening and deny that it ever did. We did end up talking later that day in the dining hall, where we discovered we had the same major (mechanical engineering) and were living in the same dorm. One thing led to the next, and we were officially dating before classes even started! Since were taking almost all the same classes, we did most of our homework and studying together, and were even on the same project team for a few classes. Talk about stress testing a relationship!
How They Asked
Yosemite National Park is a very special place to me. It also holds a lot of sentimental value because I had been going there since before I could walk. I had planned a trip that summer to hike clouds rest with my sister, and Zach asked if he could tag along, saying he might bring a friend and hang out at camp while my sister and I do the hike. As it got closer, he decided he would join us for the hike, and suggested that we also invite one of our close mutual friends, Ethan. I texted him and invited him along, and he seemed a little concerned with how difficult the hike was but eventually agreed to go along.
When we get to the top of clouds rest, you can see the entire Yosemite valley as well as half dome, and it's absolutely gorgeous. But, since we had just hiked 7 miles, I was also quite hungry, so my first priority was to scope out a good spot to have lunch. Ethan, who is an amateur photographer, insisted that we get a good picture before we settle down for lunch and scoped out the perfect overlook. "Let's get one of you two first," he said, so we got up on the rock, posed for the picture, and the next thing I know Zach is getting down on one knee. I couldn't have chosen a more scenic or special place for him to propose, and he managed to make sure Ethan and my sister (who will be our best man and maid of honor) were there with us. Not to mention, with Ethan's camera and photography skills, the photos turned out AMAZING. I later found out that he and my sister were in on it the whole time, and the whole "being concerned about the length of the hike" thing was all an act; he had already marked his calendar.