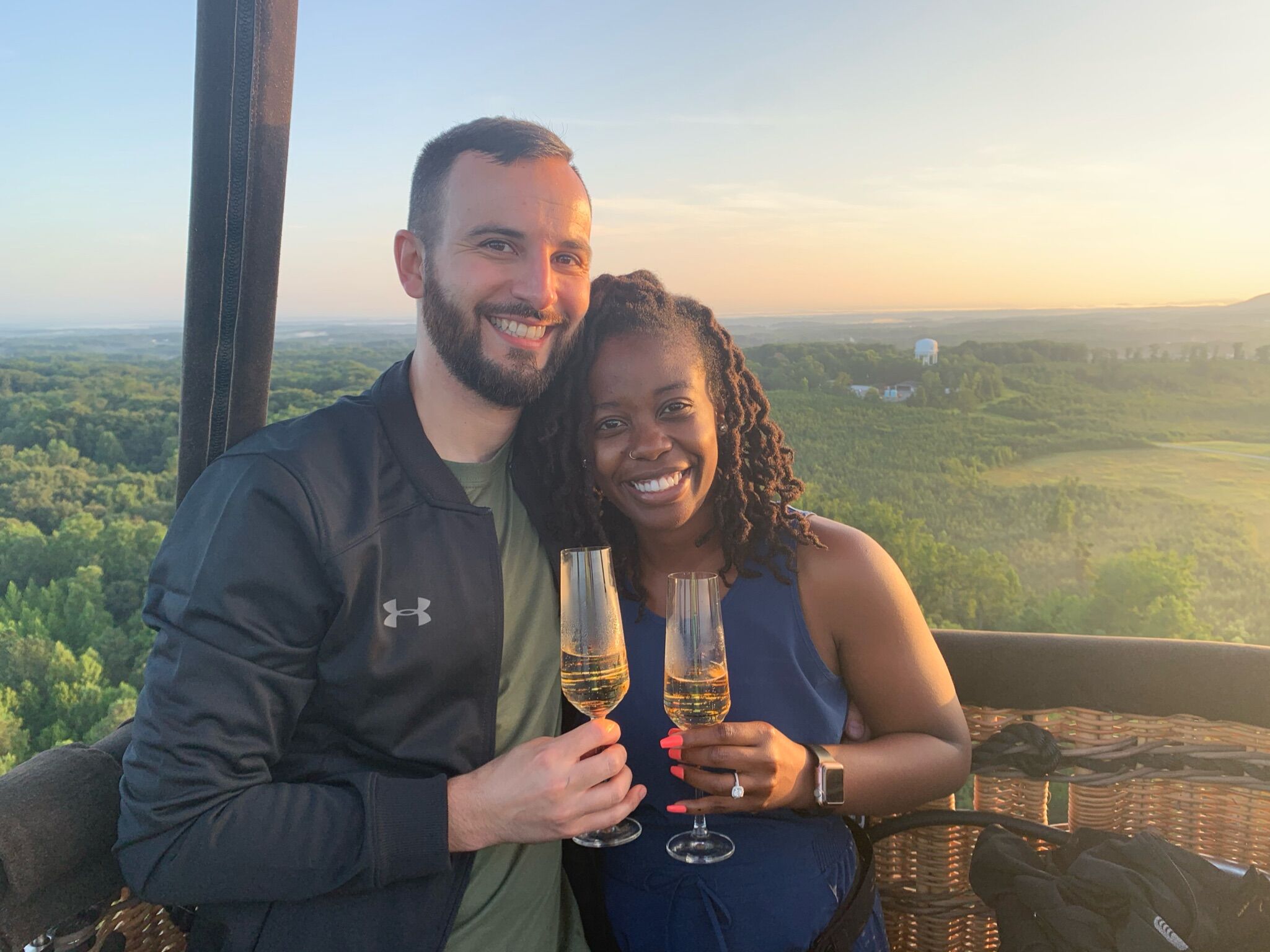 How We Met
We first met at church. A group of us went out to eat but, to Omid's disappointment, we didn't end up at the same table. Omid thought Claudia was thinking that he was weird but all Claudia can remember is Omid having a unique name and being really passionate about Mexican food. Throughout the next few months, we exchanged pleasantries when we saw each other but nothing that would amount to us being more than acquaintances.
Our first real conversation wasn't until a few months later when we were both serving in the same kid's ministry class at our church. In between teaching the lesson, Omid would ask Claudia random questions about how she came to know the Lord, high school experiences, and how she ended up at Cornerstone. Before service was over, Omid casually slipped in that Claudia hadn't accepted his Facebook request yet. Not an avid social media user, Claudia hadn't even realized he had sent her one. We chatted some more as we walked out when mid-conversation Claudia saw her college friend who was in town. Claudia excitedly said hi and gave her friend a hug but by the time she turned around, Omid was gone. Claudia thought it was sudden but figured maybe he was in a hurry.
The next day, Claudia remembered Omid's comment about Facebook and went online to accept the request of her new friend. Claudia felt bad that they didn't get to finish their conversation from the day before so she messaged him an apology and explained she had gotten distracted when she saw her friend. Omid said he wasn't offended and was glad that Claudia had finally accepted his request. After a few exchanges, Omid asked for Claudia's number suggesting it'd be easier to keep in touch over the phone (smooth).
We talked more and a few weeks later while Claudia was with another friend, Omid asked Claudia out to coffee in front of her! You can't say no to that type of boldness. Coffee turned into dinner and we eventually made it official on 6.13.19. Love has been brewing ever since!
How They Asked
The week before he proposed, Omid told Claudia he had a surprise for her. And if you know anything about Omid, he LOVES surprises; one time he had Claudia wait a whole day for a surprise that ended up being a cookie. So naturally, Claudia didn't think much of it and assumed they would go hiking at a park they hadn't been to before. After all, we'd gone hiking most weekends since March.
Ok so back to the surprise. All Claudia knew was that she had to wear athleisure attire and be ready by 5am. Turns out it was a whole production that took a month of planning. Two of the characters at play in this scene were Claudia's friends, Nora and Lizbeth. Nora got Claudia to change into the cute outfit that Lizbeth had ordered (and sent to Nora) by "accidentally" spilling blackberry syrup on her (talk about dedication to the script). Naive Claudia was none the wiser and just rolled with it. Nora also told Claudia she knew the couple was going to a place all her coworkers go to see the sunrise. This fit right into Claudia's hiking theory so that checked out too.
Promptly at 5am, Omid picked Claudia up and after a short drive, they get to a parking lot in Cumming, GA. In the middle of the parking lot is what? A whole hot air balloon!
Almost like a fairytale, we get in the balloon and as we're overlooking the most beautiful sunrise across the horizon, the balloon operator offers to take our picture. Before Claudia could turn around, Omid was down on one knee. Omid strung together some sweet words about their relationship and how much he loves her. Then he asked, "Will you marry me?" and SHE SAID YES!
And as if it couldn't get any better, as we began to land, Claudia looked over and saw her family waiting for them on the ground. They pulled off the surprise and what a magical beginning of forever!