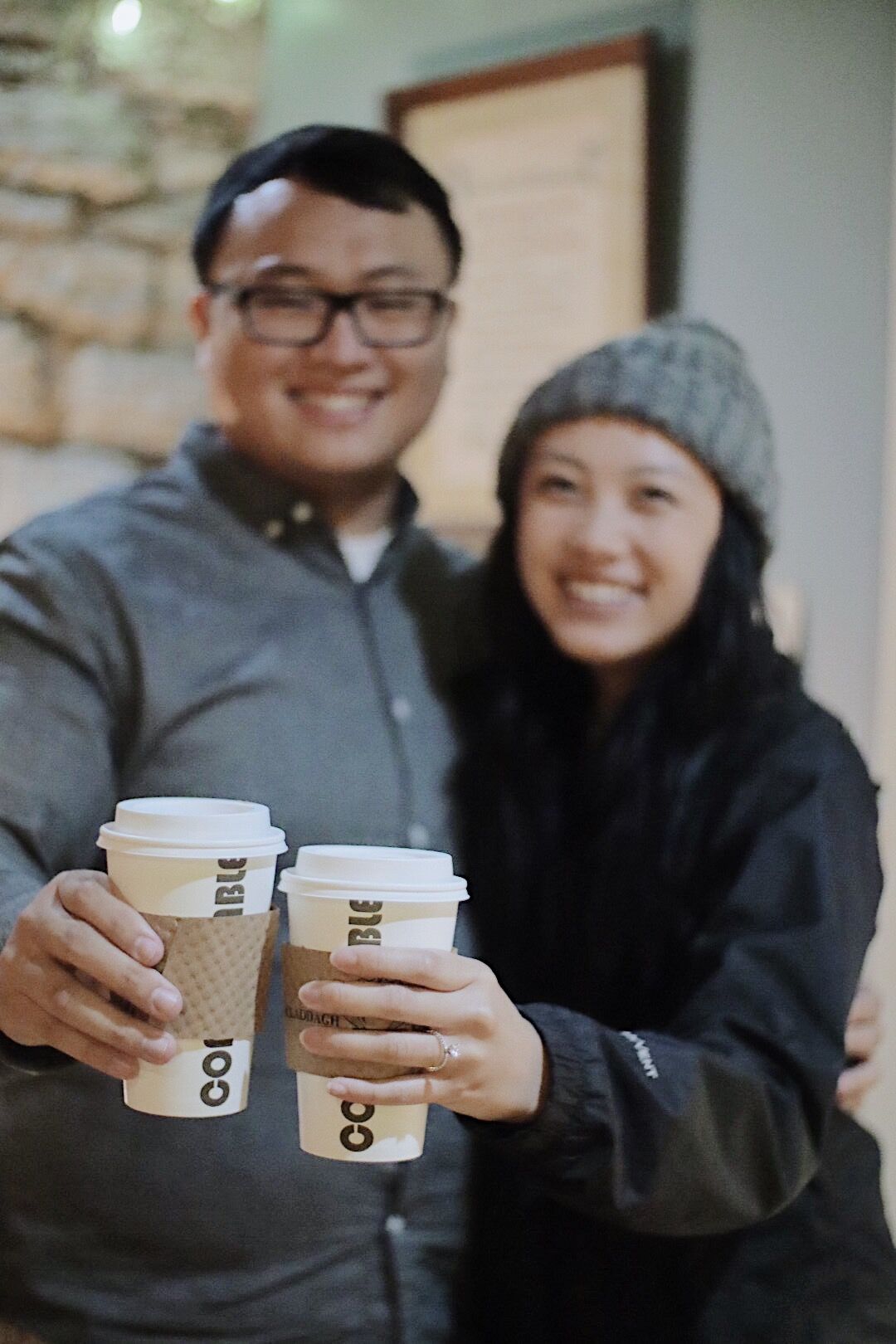 How We Met
We met at summer camp.
How They Asked
My fiancé and I have been in a long distance relationship for over 7 years! In the first weekend of October, we had planned for me to pick him up from the airport Thursday evening (10/1) to attend my pinning ceremony, which marked the end of my nursing school journey, the following day. To my surprise, I got a call from my fiancé on Thursday morning around 6:30 AM, and was told to go to my front door. His younger sister was there with a note for me that told me to get dressed and to meet him at a mystery location. The address led me to a coffee shop in St. Paul called "Claddagh Coffee." (Side note: Due to the pandemic, the coffee shop was doing take-out orders only at the time but my fiancé had been in contact with them for months and they were ecstatic to host a private proposal for us. My fiancé and I love exploring coffee shops together, so this location could not have been more perfect!)
When I arrived, he was waiting inside the coffee shop for me with my go-to coffee order in hand! He took me downstairs to a private area lit with cafe lights. His laptop was set up with a personal video he had created, which included the moment he asked my parents, the day he chose the ring, and other special moments we've shared. After the video ended, he sang, "Forever Like That" by Ben Rector on his ukulele for me, asked me to stand, and he got down on one knee!