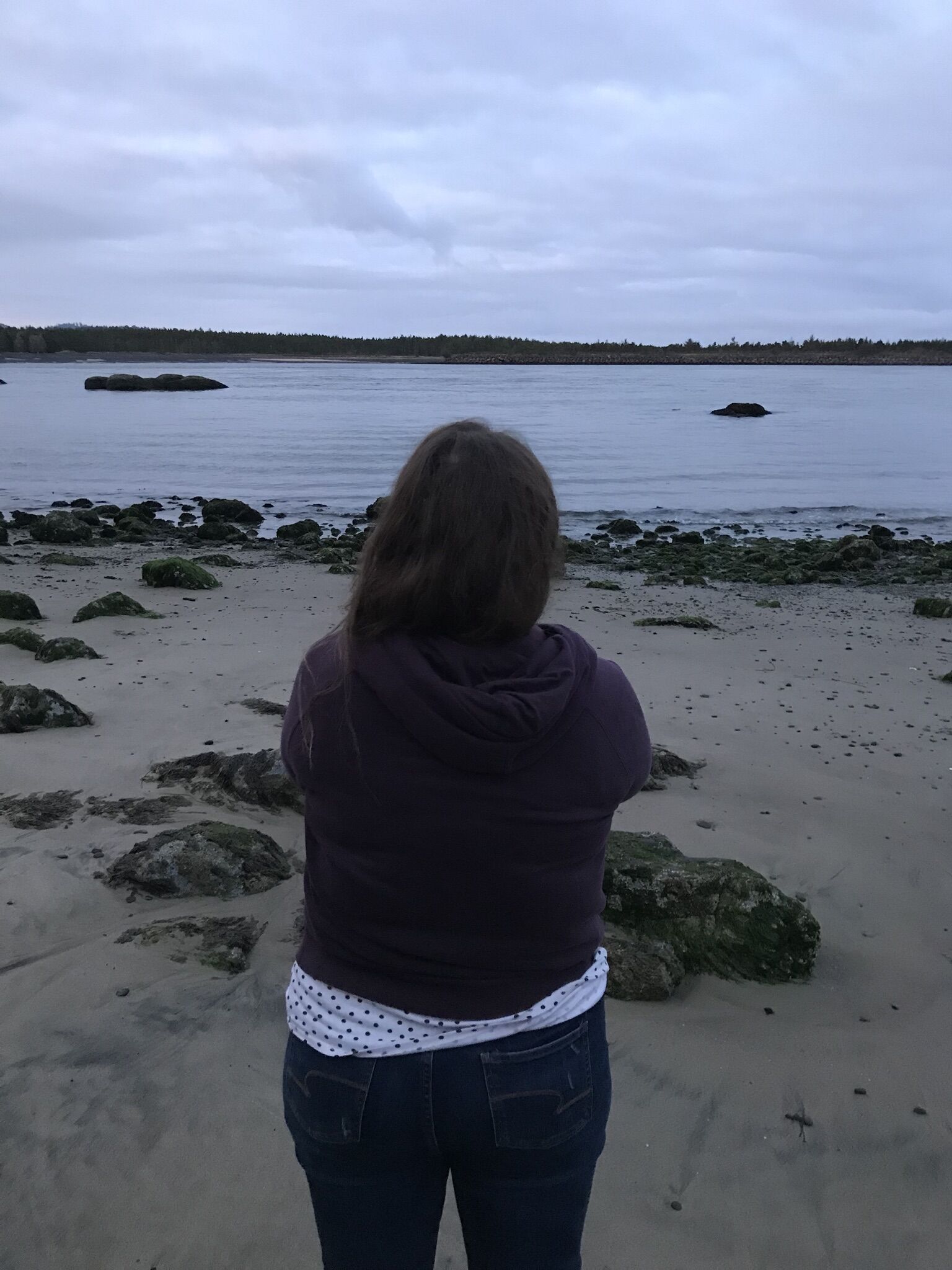 How We Met
2005 – Chris and Crosby worked at an environmental education camp for a spring session. They taught 6th graders, and high school students, all about the Oregon eco-system and science, how to live with people you don't know and tons of songs that truly served no purpose. They got little sleep but were bonded beyond explaintion.
Crosby was in love with Chris before their 11 weeks was up, but it took 6 years of friendship for them to take those next steps towards being a couple.
How They Asked
Before Chris and Crosby were ever dating they were friends – and through it all Chris had opinions – one strong belief was that people should never propose on a holiday/special day or at an important place outside of the couple. "What if something happens?!" he'd ask, "that place and day would be ruined forever!" Through their 8 years as a couple Chris made this thought known… to everyone.
When Chris realized that he wanted to propose it dawned on him that all his opinion sharing meant he was never truly going to be able to surprise Crosby in a way that he wanted to…but then it hit him- Propose on a special day, at a place that has meant something to them when they were just friends. It also happened to be a place where they both went growing up. In addition to that – he decided to do it on her birthday! So, he started planting the seeds. Chris thought the first step would be to plan a weekend at the coast to celebrate Crosby's birthday. Of course she was open to the idea. Next, he casually mentioned they should go tidepooling at The Three Graces, "Like we used to do!" she, again, was very open to that idea. In their old age they have both become early risers so Crosby (not knowing) suggested they try to see when sunrise would be… this was all playing nicely into Chris's plan. Come to find out sunrise AND low tide was the same time on Saturday, September 14th. Oh, did we mention it was Crosby's birthday? She was pumped about their plan and was excitedly telling everyone she couldn't wait to hit up the tide pools as the sun was coming up.
Sarurday morning they got up, got dressed and drove towards Garibaldi. They arrived at the rocks realizing that flashlights would have been a good idea. And real non-slip shoes. But still, it was about the journey… right? As they climbed down the rocks, avoided crabs and sea anemones they looked around to see a much better area about 200 yards away. So up they climbed again. Walking along the train tracks to the stairs they found, that led them straight down to the sand, Crosby thanked Chris for the adventure and a great start to her birthday. He just smiled.
As they reached the sandy inlet they stood and just watched the fishing boats drive by, the massive amounts of birds take over the trees and the light became a beautiful purple. Chris then asked Crosby to step forward so he could take a picture of her with "the big rocks in the background" – or, as he saw it, the last photo of her as a non-engaged woman.
What seemed like awhile (but let's be real Chris can't figure out his phone) Crosby was about to ask if he was done when Chris said her name… she turned around to find him down on one knee. Cue the tears, cue the gushy romantic words, cue the hugs and the kisses and the ring.