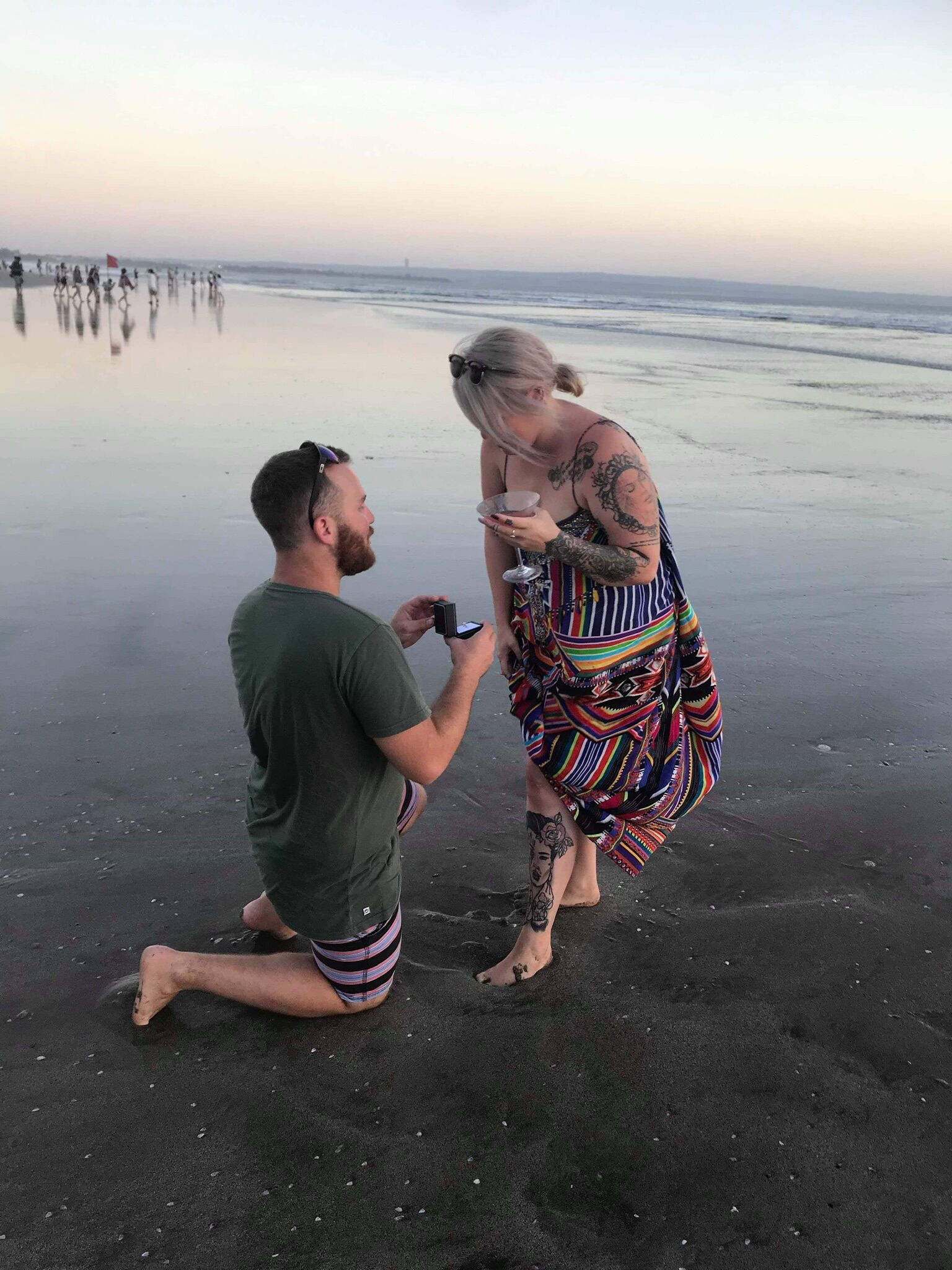 How We Met
We met by brief chance nearly 5 years, from the moment we met we were inseparable! And the rest is history.
How They Asked
Liam and I went on a combined holiday with a couple which also happen to be each of our best friends! Aren't we lucky!
This was our first ever overseas trip together, in some what of a celebratory way as 18 months prior we welcomed our first child together, our sweet girl Maddix Cinta ( cinta means love in Indonesian so what a crazy coincidence).
We went over for 14 days, on the 6th day we ended up on this gorgeous beach with dark sand watching the sun go down and everyone fly their kites. As I walked to feel the water with my best friend I turned around to find liam on one knee.
I was in absolute shock! I actually thought he was playing a prank. But there it was a beautiful 1ct solitaire diamond ! Absolutely perfect. The rest of the night we spent dancing on the beach under the stars to a live band who played for us all night long. It was the most magical night and I will never forget it. The photo says it all ! Cocktail in hand and all. 😉