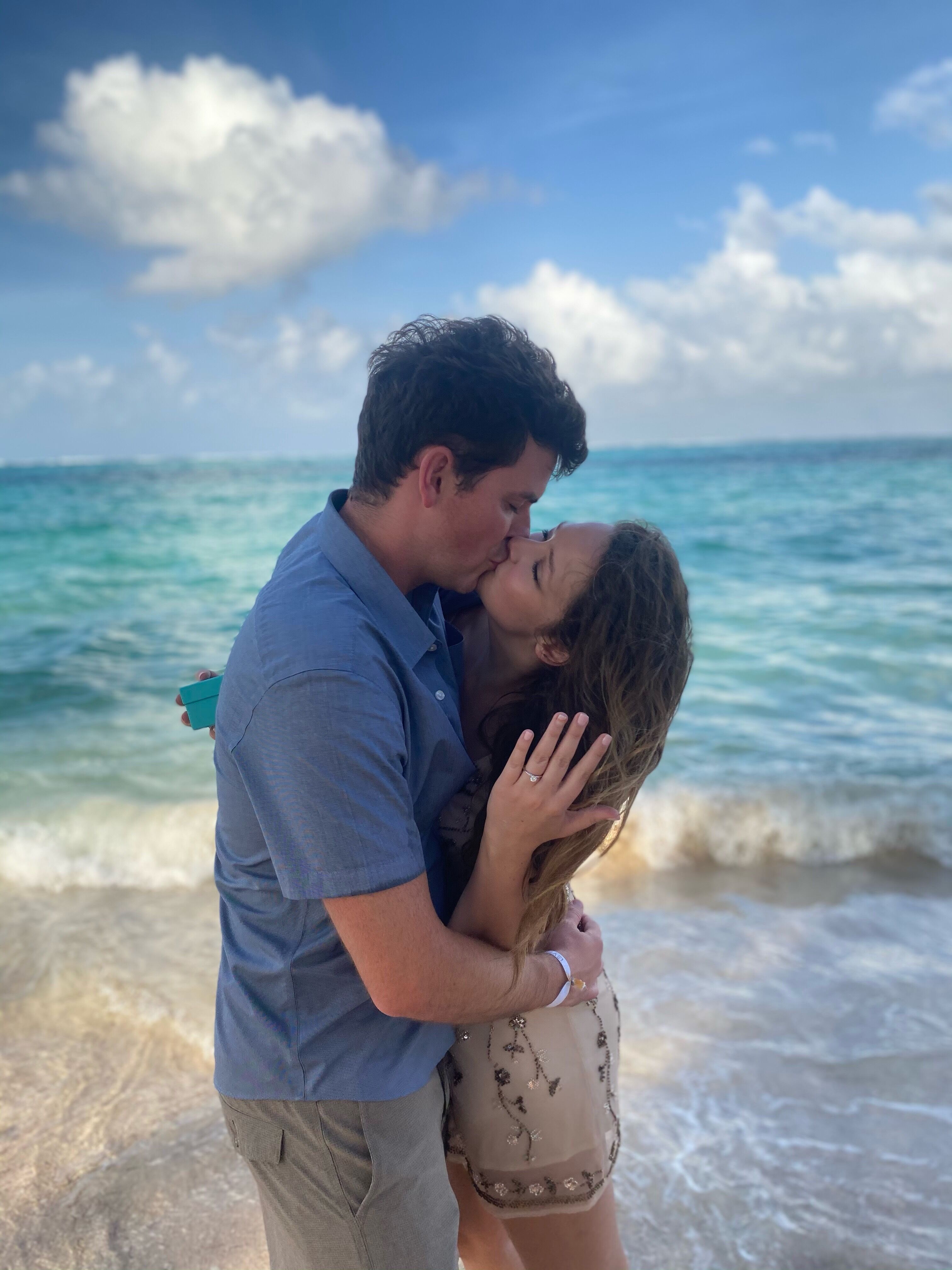 How We Met
Ryan and I were both snowboard instructors at a ski resort in North Carolina while we were in college. I was living in New York City at the time and had come home to instruct during Christmas break. We met in the ski school building putting children's boots on, which as you can imagine is not a glamorous job. We needed up snowboarding together and grabbed food and drinks with some other instructors after the slopes closed. We definitely hit it off, but I went back to New York to finish the semester so I thought little about our encounter.
Fast forward to the following year, I moved back to North Carolina to finish school at Appalachian State and returned to the mountain to instruct. I was taken out by a rogue skier on my first day back teaching and was therefore in a rotten mood. I hobble back inside from my unfortunate encounter and Ryan walks up to me with a huge smile on his face. We proceeded to catch up on the past year. We continued chatting, which then led to flirting, then trying to get assigned snowboard lessons together, and eventually led to Ryan asking me on a date. The rest is history!
Little did I know, that would not be the last time I said yes to one of his questions!
How They Asked
As we all know, 2020 through us all a curve ball. Ryan and I had planned a trip to Punta Cana for April, 2020 which was postponed due to the border closings and quarantine. We decided to rescheduled for October and crossed our fingers that we would actually be able to travel by that time.
October arrives and we embark on our journey with my brother and my friend, Sam. We were enjoying relaxing on the beach and Sam recommends that we do an excursion one day. We all agree and little did I know Ryan had planned the entire thing. I was expecting a crowded boat tour with several other tourists but when we arrived we had a private boat, complete with chef, drinks and music.
We set sail on our private boat, enjoying the beautiful island. We arrive at a private island where we disembark to explore. Once our feet hit the sand, the music started and I recognized the song immediately. Ryan and I had been serenaded with the same song on our first Valentine's Day dinner. I turn and see Ryan holding a little blue box and he proceeded to drop to his knee. The speech is a bit of a blur but through tears I say yes. My brother, a musician, had written a song specially for the occasion and proceeded to play and sing the special song. The boat crew brought our fresh seafood dinner and champagne to enjoy on the island.
In true Carmela fashion, we were taking photos in the water and a wave comes out of nowhere and throws Ryan and I onto the sand. We stand up soaked to the bone, with a bloody knee, and the biggest smiles in the world!