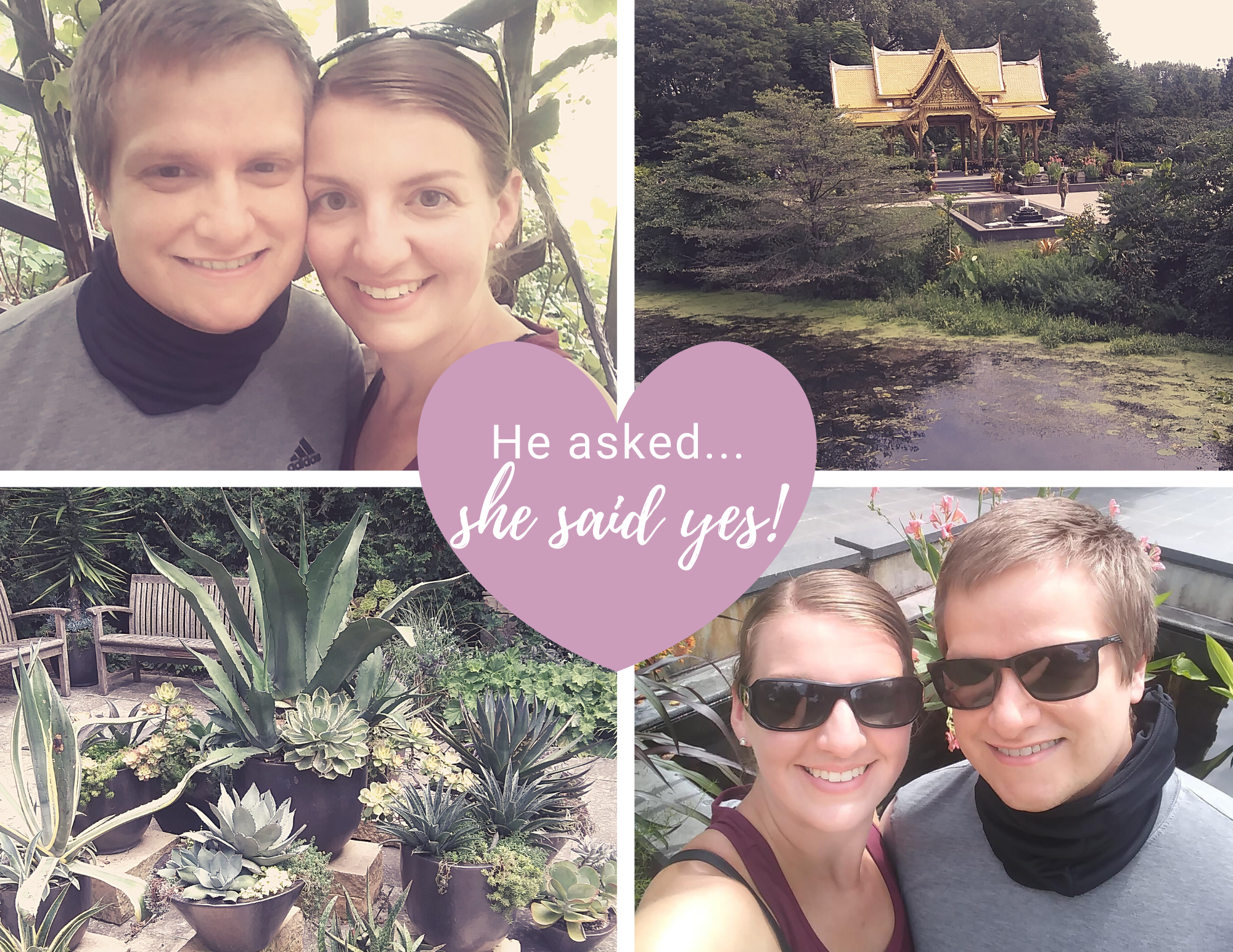 How We Met
It was 2017 when Philip and Carly's love story first began, just 2 single twenty-somethings navigating the weird world of dating apps. One day, they stumbled upon each other's profile. Carly sent the first message and awkwardly attempted to be cute with a reference to Game of Thrones.
After messaging back and forth for awhile, the two decided to meet for dinner. Phil chose to meet at Ha Long Bay. The couple ordered pho (a Vietnamese soup consisting of broth, rice noodles, herbs/vegetables, and meat), since Carly had never had it. (Eating soup with chopsticks proved more than challenging for Carly, but was a breeze for Phil.)
Even after a 45 minute wait and dinner, the couple had not grown tired of one another and decided to get drinks and play trivia at a bar downtown before calling it a night.
That very same night, Carly cancelled two other dates she had scheduled for that weekend since she knew Phil was something special. The same can't be said for Phil, but he finally came to his senses after another date with Carly and subsequently called off all future dates with other suitors.
And the rest is history! Now, after about 5 years ago, we are living happily together with Captain Kirk, our mischievous kitty, and we are looking forward to starting this new chapter together.
How They Asked
Proposals in 2020 are tricky! Phil struggled to plan a proposal that was both romantic and safe. As an added difficulty, the couple had been trapped inside with one another for months, so secrets were hard to keep.
Even with all her prying, Phil was able to surprise Carly with a safe, socially distanced, outdoor date at Olbrich Gardens. The two enjoyed the beautiful blooms hand in hand as they reminisced on their three years together.
After enjoying the gardens, they headed home for a homemade meal. Phil made a decadent meal of salmon, sausage and potatoes, and collard greens as Carly enjoyed some wine and watched her man cook. While Carly waited in another room, Phil set out candles and rose petals to set the mood.
Delicious dinner complete, Phil brought out the final course: a chocolate cream filled donut (a Carly favorite and something she had been craving since the beginning of the pandemic). As he set the plate on the table, Phil got on one knee and asked, "Will you be mine forever?" And, of course, she said yes!