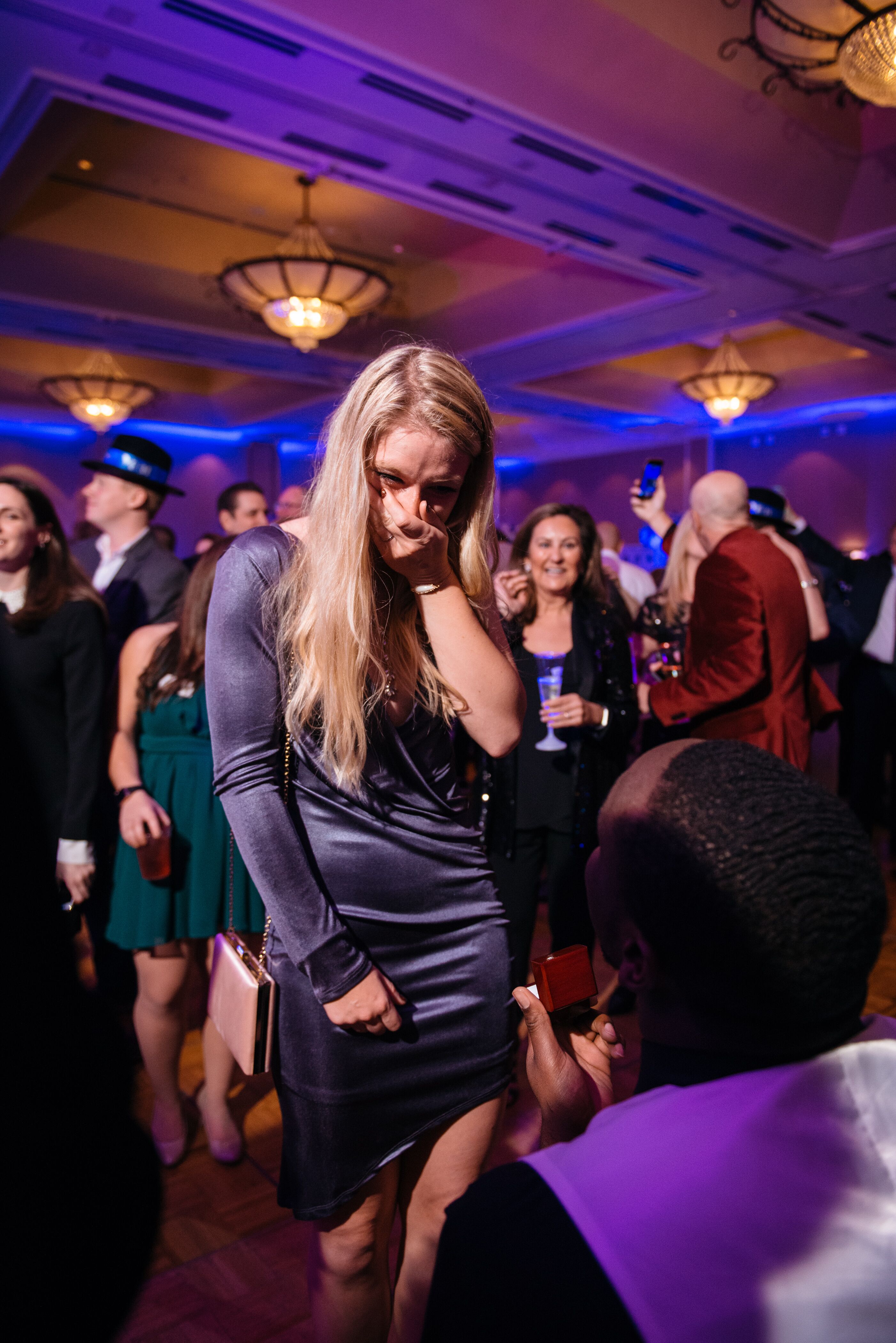 How We Met
Depending on which one of us you ask, you may get two different stories of how our souls connected. Either way, the stories are similar, but Freedom emphasizes different components. According to Freedom, all it took was a glance and he was mesmerized. A friendship emerged during psychology class. Freedom started sitting at the back of the class and slowly moved row by row each class to sit next to me. We began competing on quizzes and test in true nerd fashion. After a quick hiatus over summer, our friendship became more intense. After much persistence, Freedom and I went on our first date. We instantly became two weirdos in a pod forever in love.
How They Asked
After all of his amazing community service work at Nebraska, Freedom was given the opportunity to be apart of the AFCA All-State Good Works Team in 2018. This gave us the opportunity to travel to New Orleans, an experience we will never forget. The days were action packed with service, parades, and a football game. Freedom planned everything perfectly. On New Years Eve, there was a Marti Gras themed party with a four course meal. The best part was the banana foster! After dinner we went to the Florida Georgia Line Concert near the French Quarter. We were given front row passes to an amazing show. I was extremely distraught when Freedom pulled me away to return back to the New Years Eve dinner party.
He explained that he was required to return to the party in order to receive an award. I understood why we left, but I was still irked that we had to depart such an amazing show. Until the ball dropped we went around the room meeting a ton of new people. I persistently asked him when we would return to the concert as we anxiously awaited the announcement of his award. As the clock began to near mid-night, he relentlessly tried to convince me to move to the dance floor. Normally, I would be all for it, but I was bitter about leaving the concert. Finally, I gave in and we began our normal dance off routine.
As the party began the count down, Freedom hugged me from behind and we counted together. On the number three he let go and I thought it was kinda weird, but I knew he would be there when I turned around. When the new year began, I spun around and he was on one knee. To be honest, the music was so loud I have no idea what he said. I waited for him to stop so I could say "yes!" He had everything planned with the photographer at the venue, which is why we needed to be on the dance floor at the party. He did not receive a special award, but I received the greatest one of all. Forever with my best friend.