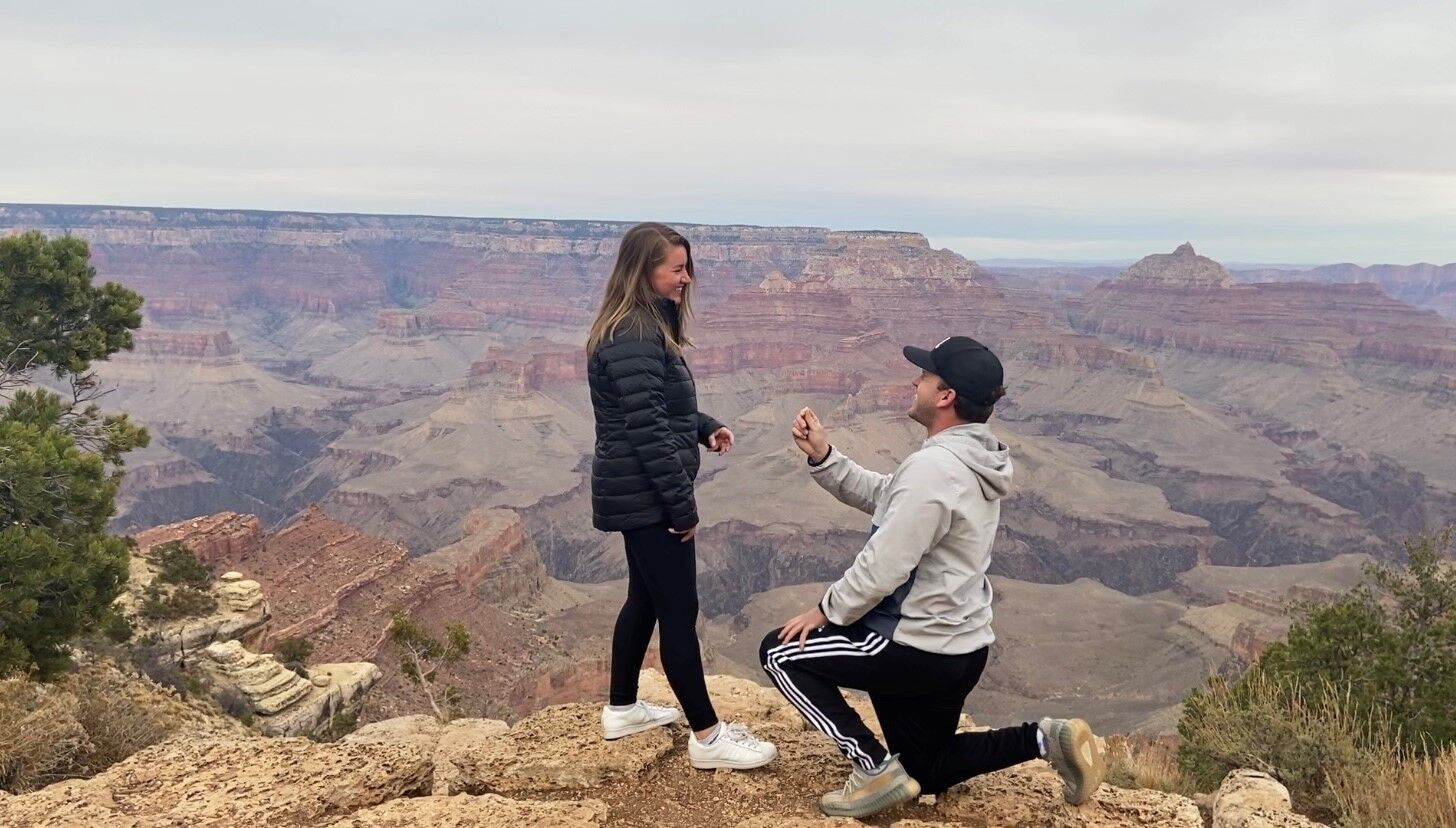 How We Met
We met on Bumble, modern romance :)
Had a brunch date that lasted all day, 3 more dates that first week and the rest is history!
How They Asked
We had planned a road trip to the Grand Canyon in November, with our first hike to be to a great view point for Sunset. We set up our camera to take a picture before heading back to the car, and Ian tricked me into looking over my shoulder and when I looked back he was on one knee.