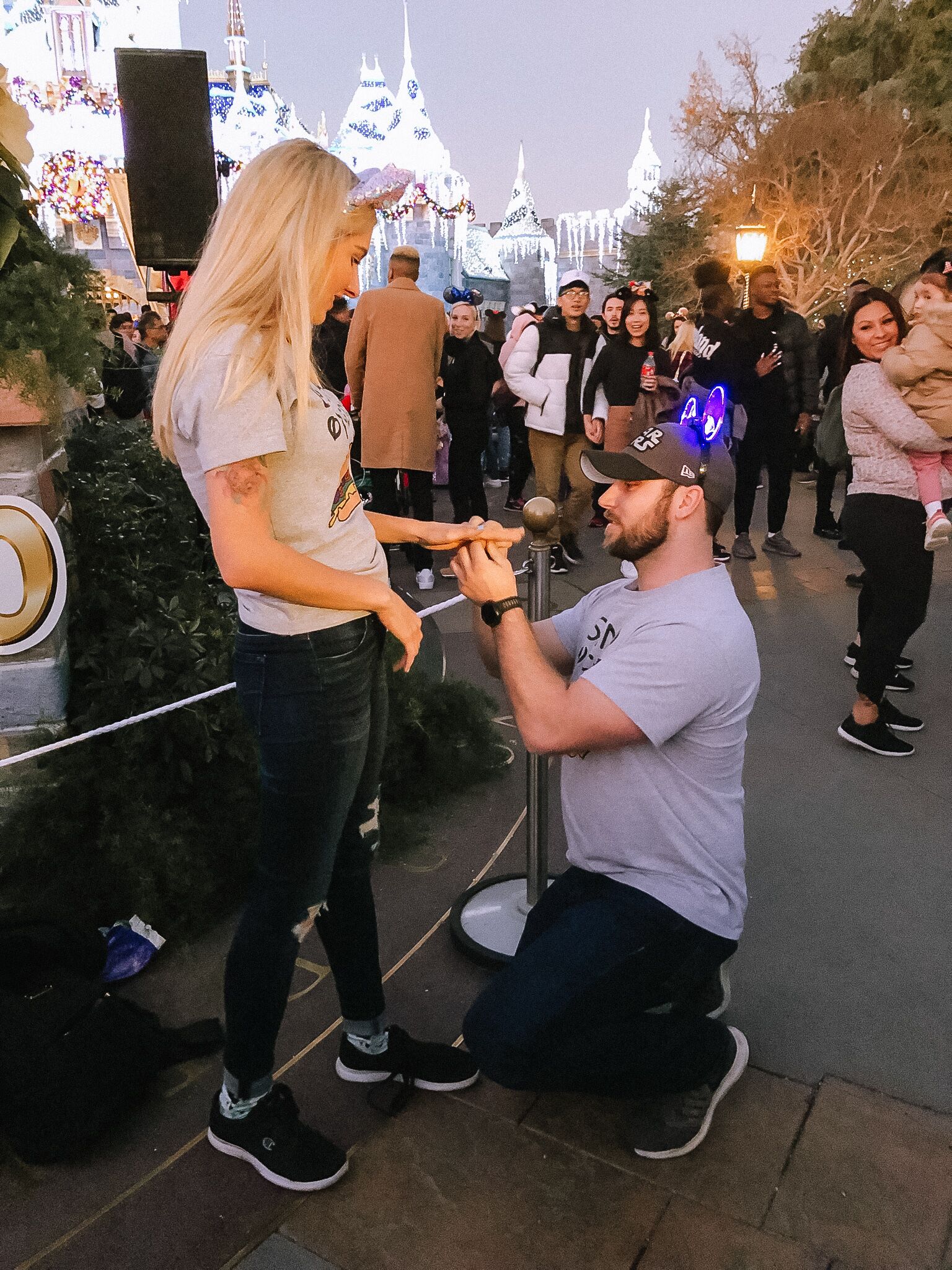 How We Met
I went in for my group interview at Cabela's and that's when I first saw him. I instantly knew he was the one. When I started working there, we shared a mutual friend which lead to us all hanging out. Eventually we started dating.
How They Asked
On New Years Eve we went to the castle in Disneyland to take "family pictures". When it was our time for photos, he twirled me around once. His mom stopped people from walking infront of us and had him twirl me for pictures again. As I was coming around from my twirl, he got down on one knee! It was the best moment of my life. He knew that I LOVE being twirled & I love Disneyland so it was absolutely perfect.
Though we don't have many photos, I do have the video of the proposal.