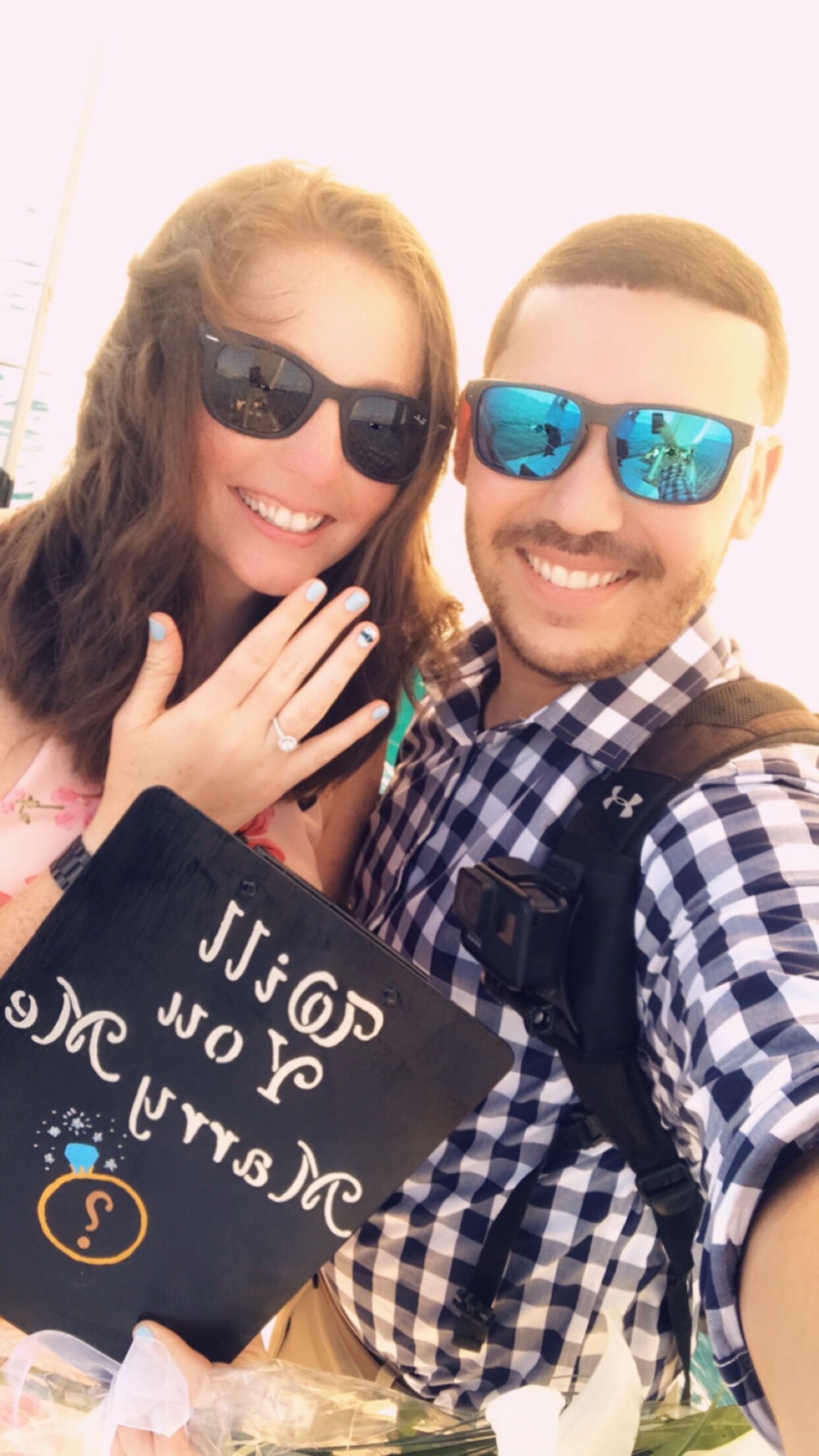 How We Met
Brianna had just finished training, and she was newly assigned to Andrew's squad. At the beginning of the shift, Brianna overheard Andrew offering a coworker a clipboard. In this profession, clipboards are treated like gold. If you're not watching them close enough, they seem to grow feet and start walking away. Brianna jokingly told Andrew she wanted a clipboard too.
The very next shift, Andrew showed up where Brianna was parked and handed her a brand new clipboard. Mind you; these clipboards are not the "cheap wooden ones," they were the black plastic "fancy" ones. Brianna was shocked that Andrew actually remembered her request. A few days later, Brianna and Andrew began working in the same area. During their shift, Brianna stealthily took another one of Andrew's "fancy" clipboards.
Eventually, Andrew noticed the missing clipboard. Andrew reached out to Brianna and said he knew Brianna had the clipboard, and he wanted it back. Brianna told Andrew he would have to find her to get it back. Brianna asked for Andrew's number and subsequently sent Andrew a picture of the clipboard being held, hostage. Andrew eventually was able to track down Brianna, and she reluctantly returned the clipboard.
Having now exchanged numbers, Brianna and Andrew began talking on a more regular basis.
How They Asked
Sunset Cruise around Key West, Florida.