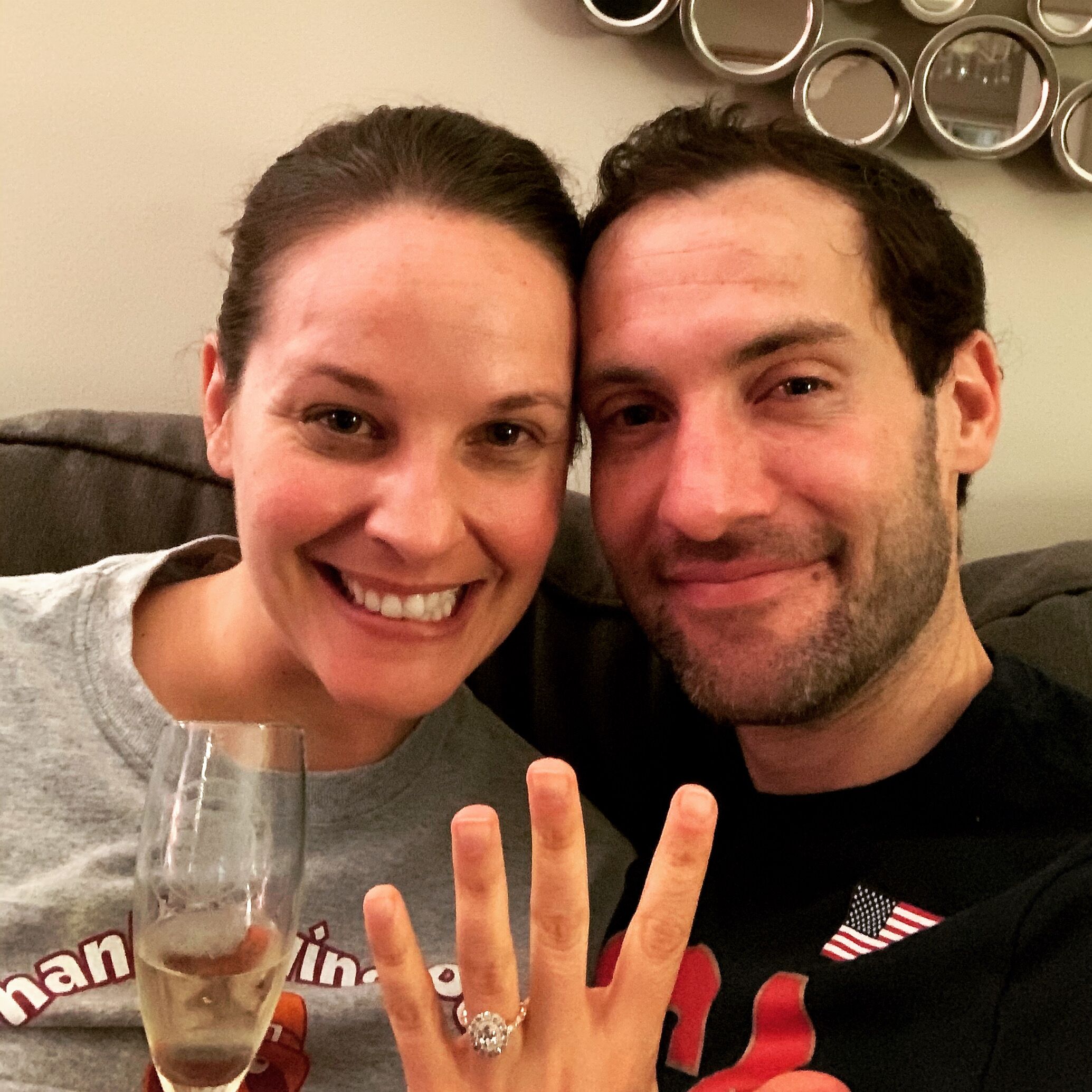 How We Met
Our story begins in December 2018 and as most do these days, swiping right on a dating app.
After keeping in touch through the winter holidays, we had our first date at Cactus Cantina (try the queso if you go) on January 4, 2019 and discovered that we already had a strong connection. Mike's stepmother, is the sister-in-law of Ashley's uncle! Also, Ashley's dad bought The Coal Tower Restaurant from Mike's step-mom's brother. After both frantically texting our families to ensure we are not related (we aren't), Mike ordered a third round. Ashley will never let Mike forget that guacamole was the only thing they ate for the 3 hour date!
How They Asked
It was plan "Q" thanks to the pandemic. We had planned on going to Blenheim Vineyards for a weekend away (Dave Matthews owns it and Ashley is a huge DMB fan). Mike had visited the winery a few weeks before to scope out the perfect place, but then quarantine hit. Instead and while in quarantine, he order Ashley flowers (he never does) and immediately upon arrival she asked "are you proposing?" That idea went out the window. A few days later, Mike suggested getting dressed in "real" clothes for dinner – ie not sweatpants. Ashley was again suspicious because Mike does not like getting dressed up. It did happen on a Saturday evening, after finishing takeout, in sweats in the middle of their living room. Mike to play Sara Bareilles "I Choose You," which the couple had already chosen as a song to walk down the isle to. Ashley immediately knew and started crying. Mike did too. And that's where it happened – with the movie "Trolls" Ashley was absentmindedly watching in the background! And it couldn't have been more perfect. PS – the first song of the wedding will be "Can't Stop the Feeling" because of Trolls!