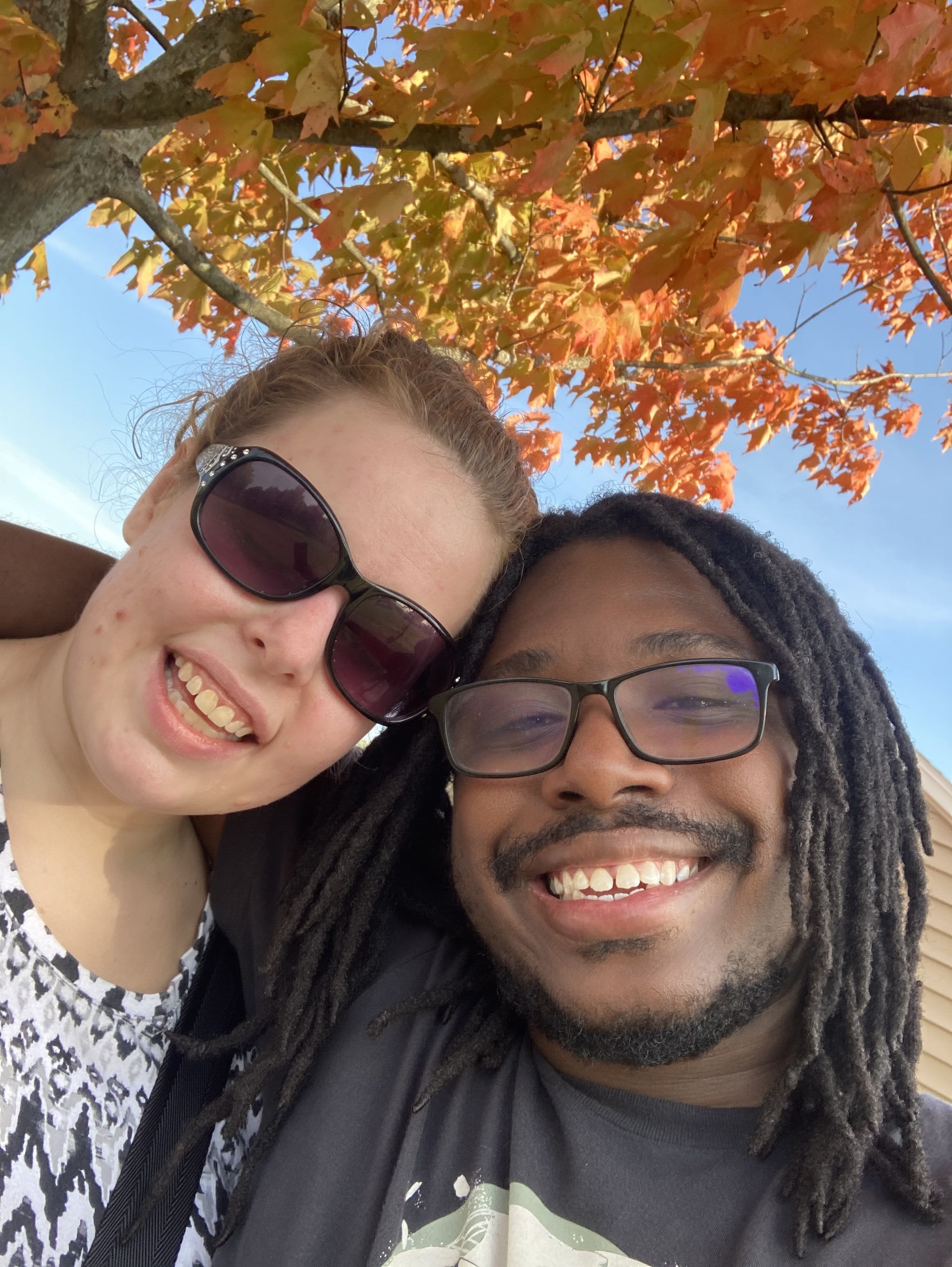 How We Met
We went to Daemen College together. We knew each other and had mutual friends, but never really ran in the same circle. We were reconnected when I had plans with our friend Dominique, and he was, unexpectedly, with her. We talked a bit here and there, but really reconnected a few months later, when he asked me to hang out. Neither of us had any clue it was a date, but we now consider it our first.
How They Asked
I take vocal lessons, and regularly (pre-pandemic) had shows at Mangia restaurant with my vocal studio. This particular show happened to fall on valentine's day. Maurice and I exchanged gifts when I got home, and I quickly did my makeup and tossed on a red dress to head out to the show.
At this point in the story, it would probably help to know that I'm blind. I sang my songs, as usual, and Maurice came up to the stage. I held out my hand, since he usually helps me down and back to my seat. But this time, he got on stage and walked over to the microphone. I was confused, because I thought we were holding up the show, and people were going to be upset.
Instead, I got a proposal and a gorgeous ring. I said yes. Turns out, everybody but me was in on it; my vocal coaches knew and took the video, and my mom and cousin were there waiting when I came off stage. A friend had bought a cake reading "She said yes" and, hilariously, it had been sitting in front of me the whole time I was waiting to perform. Obviously, I didn't see it.
It was so romantic; my fiancé proposed while I was singing, one of the things I love most, and I was completely surprised, although, looking back, there were hints I could've picked up on. The proposal was just another example of how well he knows me, and how much he cares. I didn't know that would end up being one of the last Mangia shows I would perform at this year, due to Covid 19. It couldn't have been a more meaningful moment. It is what I look back on when I'm tempted to write off 2020 completely.