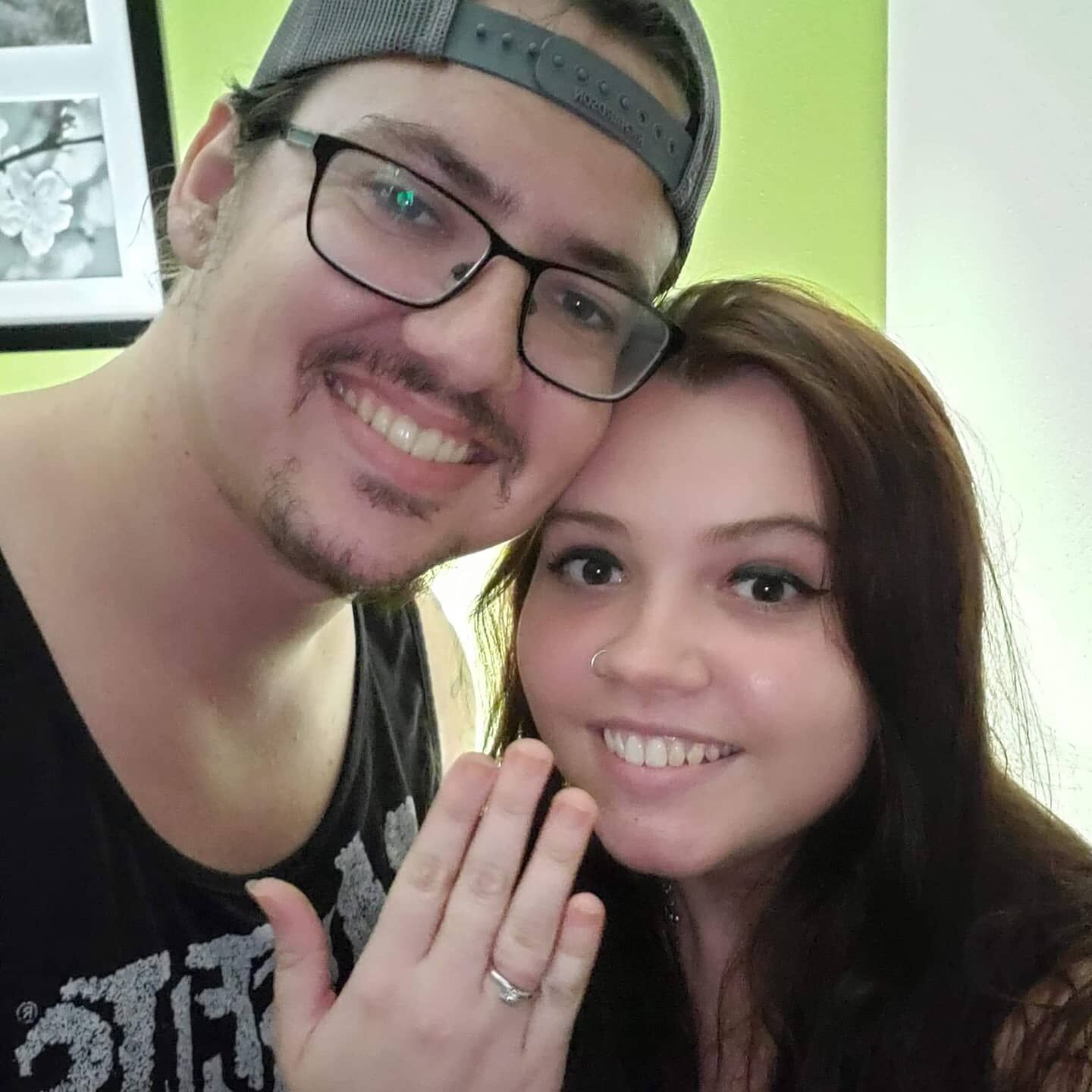 How We Met
Jacob and I met in our first period math class on the first day of school his junior year and my sophomore year in 2012. We learned later that day we also had our last period of the day together as well. We began a friendship after that day.
How They Asked
After 7 years together we had planned to travel to Williamsburg for our anniversary since we started getting better income from our jobs, however due to Covid-19 we could not go. We spontaneously took our opportunity once again to make up for our getaway in September on labor day weekend, 5 months later. We spent the second day of our trip exploring the historical sights in Williamsburg, VA and finished our evening having a quiet dinner at our favorite restaurant, Peking Restaurant. We started discussing how we would love to have more spontaneous trips in the future like this and how this trip really gave us the time we needed together alone after many years of trying to get married and have a life together. Jacob then pulled out an antique metal box with a thistle on top and told me, "We can have that life . Will you marry me?".
I was drinking a zombie at the time however, so I became very flustered with excitement and from the drink. I had accidentally told him to put it away. However I quickly gathered myself to realize what had happened and told him yes! We spent the rest of the weekend privately celebrating our engagement before telling family the day we came back and then friends later the next week.