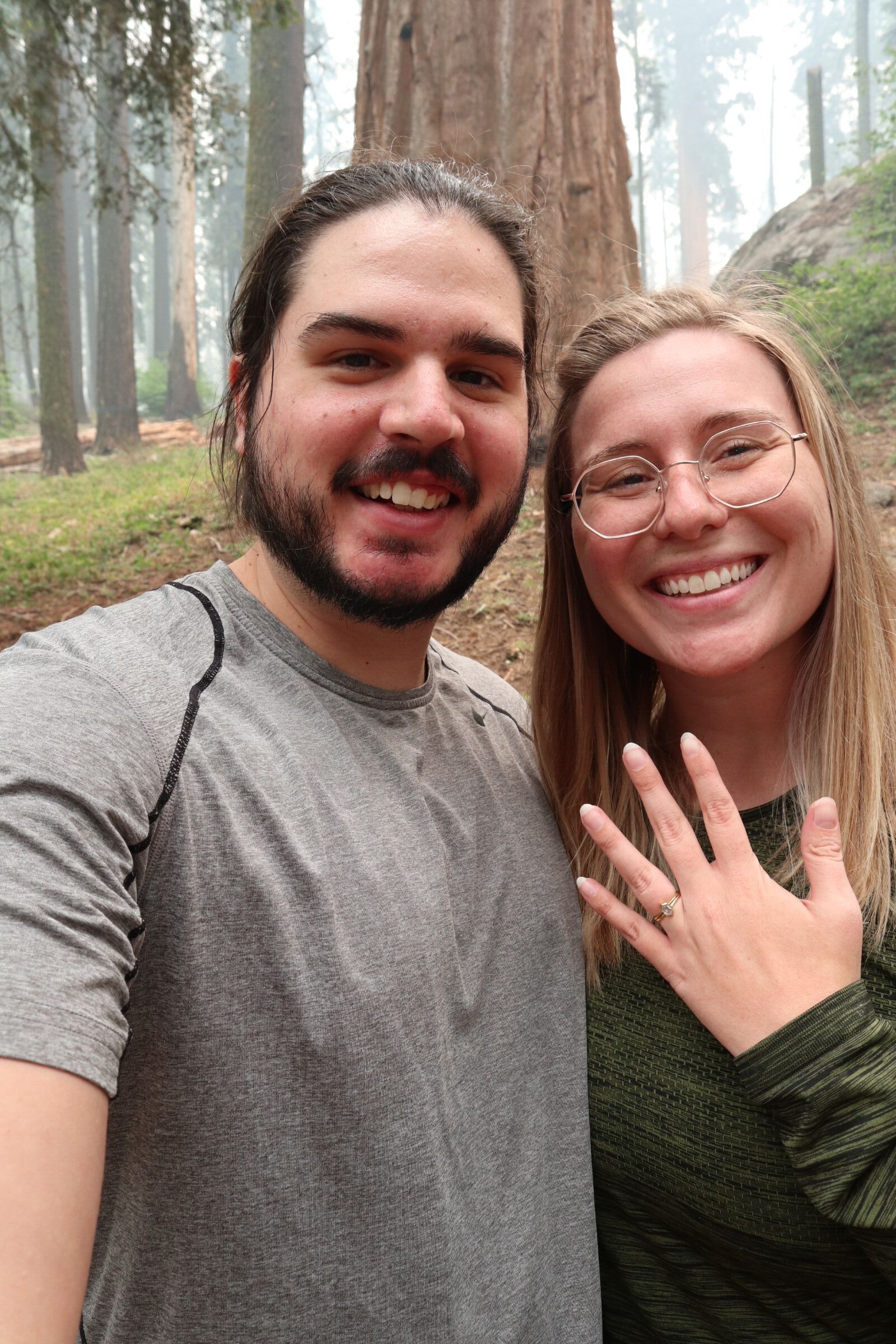 How We Met
Zachary and I met online in 2014. He sent the first message, and after a month of sending each other novels, we decided to take the leap and meet in person. I took the bus to his part of town. It was a surprise to me that he figured out my bus stop and was there waiting. We walked downtown together on a Wednesday to a BOGO bottle of wine night (trying to keep it casual) and talked so long we almost lasted til the place closed.
How They Asked
It's a pandemic!! Zachary had planned to ask me this year, but with everything closed he had to get very creative. Luckily for us, we like to keep things low key. He planned a week in a cabin in the Sequoia National Park. He had trails mapped out for us to hike, culminating at Moro Rock. It's 2020! The forest caught on fire the day before we planned to arrive. The air was unhealthy enough that we could not go on our hikes and thick enough that our views were limited to a few feet in front of us. When we arrived (hopeful but naïve) it was 107 degrees and clear to us we couldn't stay the week. He fell asleep that night in a state of panic as we planned to leave the next morning.
We got up at 7 am and decided we could do a drive through the forest to enjoy the trees before leaving. The road through the forest is amazing, and I can promise as smoky as it was, our photos are hauntingly beautiful. We stopped at the one short trail we could do from the itinerary, General Sherman. The General Sherman Tree is the largest living thing on Earth. This tree standing the test of time is a wonderful reminder that through everything we continue to grow. With us both standing humbled by the size of life and the fragility of our world we decided together to bet on our future together.