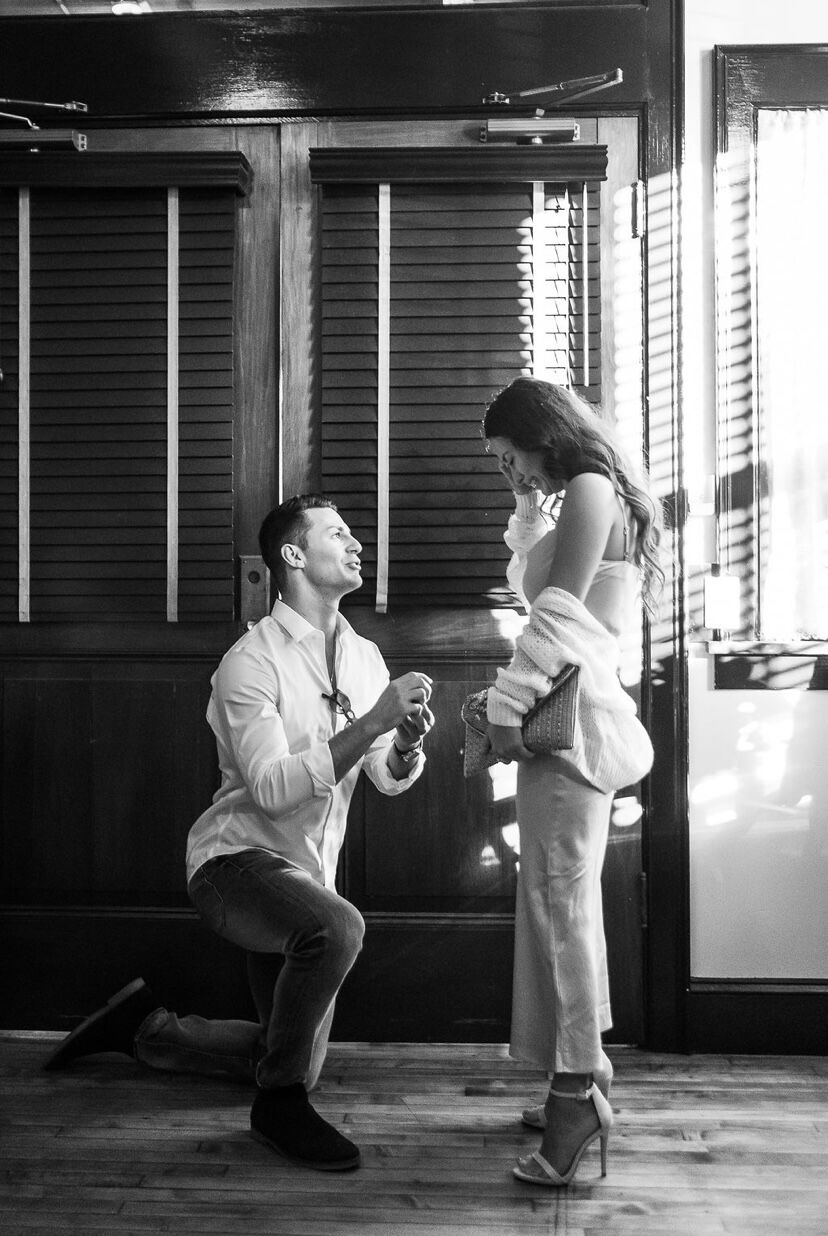 How We Met
Jordan and I met through instagram believe it or not. He had posted a picture of himself on the beach in Barcelona. It came up on my feed and I remember being on a trip myself thinking "wow how do I not know who this is, he's gorgeous" I messaged him and we connected right away. Due to long distance, we stayed friends for two years before finally going out on a date while he was home for Thanksgiving! We had such an amazing time together I booked my flight to see him 2 weeks later in NYC! We've been inseparable ever since!
How They Asked
Jordan proposed at Restaurant Good Luck where we went on our very first date! We went there for drinks before heading out in November of 2019.
On 10/17/2020, I thought we were headed to dinner with his family to celebrate Jordans birthday. As the hostess was bringing us to the back, all of my family and friends were waiting for the surprise proposal and engagement party! Jordan got down on one knee, vouched his forever love for me and asked me to be his wife! I said yes and got to celebrate with everyone. It was so special and fun having everyone be a part of the best day!