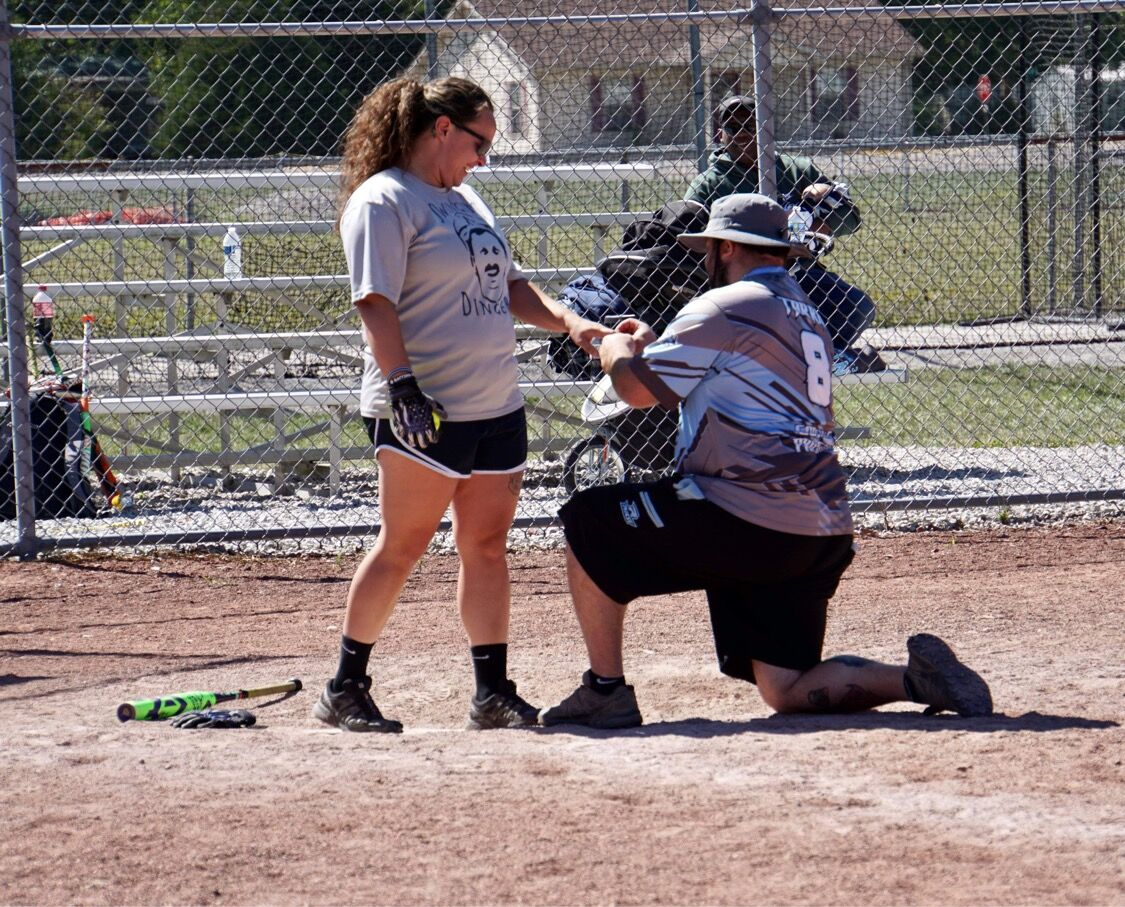 How We Met
His little brother's girlfriend (at the time) begged me to come out to our local bar after work. It was the middle of the week and I wanted to go home and relax, but she kept begging and begging. So, I gave in and went. He was sitting at a table with a big group of my friends, including his brother. I sat down beside him and joined the group conversation about tattoos. A good friend of mine was sitting on the other side of him and the 3 of us started talking about softball and just life. He got up to use the bathroom and I asked her who he was. She told me, and I thought to myself "dang! He's really cute!" I thought he was there with my friend because of the way she was acting with him. Once she was leaving I asked him if he was going with her, he laughed and said no, so I knew it was game on. He flirted the rest of the night, he walked me to my car, gave me his number, and gave me a good night kiss. It was a sealed deal after that.
How They Asked
We both love softball and play all of the time. We were at a benefit tournament for disabled veterans but were on different teams. Miraculously our teams ended up playing against each other.
Side story: my parents usually always come to our games if they are close, and they look after our son (who is 6 months old). My mom was being extra shady and wouldn't let me hold him which I thought was weird. Anyway…
He's a pitcher and likes to throw me crazy pitches because he knows I'll swing at them. Right before he threw the first pitch to me, I said "don't throw me anything stupid." So what does he do….he rolls it. Before I can ask him what the heck that was, he started walking toward me. I looked at him crazy and asked him what he was doing. He told me to grab the ball, and it said "Marry me?" I instantly started crying, and he got down on his knee at home plate.
My parents wouldn't let me have our son because his shirt said "Daddy asked and mommy said finally." It was better than I had dreamed it would be.